The Benefits of Reusable Recycling Bags for Multi-Family Dwellings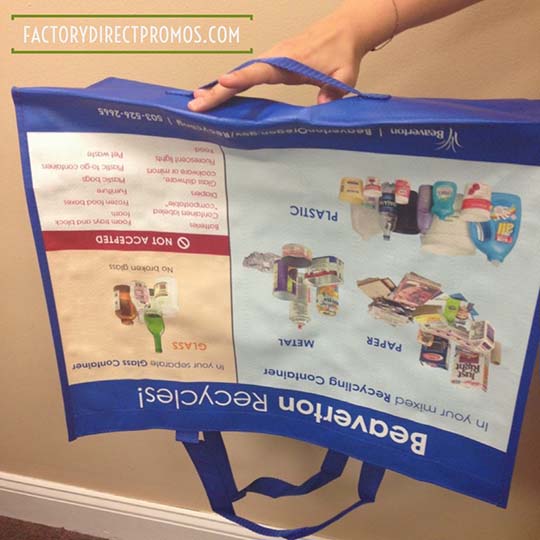 Make Recycling at Residential Complexes a No-Brainer With Reusable Recycling Bags!
To make our planet a more sustainable, eco-friendly place, making things easier can go a long way. That's what brought us to develop a new alternative for storing recyclables.
Reusable recycling bags have emerged as an option, especially in multi-family dwellings, because they simplify the recycling process for tenants. These bags provide value in ways that bins can't. Recycling bins create clutter, and in many multi-family dwellings, there is no extra space for it.
Before we dive into the benefits of reusable recycling bags, consider these statistics:
Nearly 52 percent of renters in the United States now live in multi-family dwellings, and that number is much higher in urban areas.
According to the EPA, 75 percent of the American waste stream is recyclable and only 30 percent ends up being recycled.
Ninety percent of U.S. adults feel that recycling is at least somewhat important.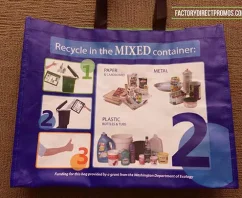 Statistics paint a picture of a country that feels the pressure of recycling, but doesn't have the tools necessary to make it a reality. Reusable recycling bags are affordable, eco-friendly, easy to use, and customizable to fit the exact needs. Below, we explore how each of these qualities adds to the value that reusable recycling bags can provide.
Reusable Recycling Bags Are Affordable
By pushing and promoting the use of reusable recycling bags, apartment complexes, municipalities and buildings can limit the reliance on clunky recycling bins by taking advantage of a more affordable option. They can be bought in bulk and spread out amongst tenants.
One bag will get hundreds of uses out of it, and replacing them can be a breeze. Along with being affordable, these bags a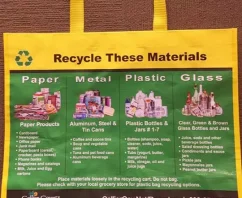 re made of eco-friendly materials. Recycling in itself is a green-initiative, and now the bags themselves are recyclable.
Eco-Friendly and Easy to Use
In a multi-family dwelling, coordination and cooperation are key. A shift to reusable recycling bags will become easier to promote if there is a green aspect involved.
These bags are easy to promote because of their eco-friendly qualities. The material used will be good for the environment, and everything that tenants will need to know can be printed right on the bag. Instructions on how to use the bag, and a quick rundown of what is and isn't recyclable take these bags to the next level of effectiveness. Rolling out a new system of recycling is easier when it uses an eco-friendly product that can be customized to fit your needs.
Customizable to Fit Specific Needs
Reusable recycling bags are a custom product through and through. The hope is that this will start a chain reaction. Leaders of one city may see the success they bring, and look to replicate it in their own community.

Custom bags can be specifically built for whoever wants to order them. They can be built in a variety of sizes and can feature any imprint or color that will make them unique. Handles are a necessity, including sturdy handles on the top for normal use, and one handle on the bottom to make proper, sanitary disposal possible.
The Bottom Line
Reusable recycling bags provide benefits for tenants, for the environment, and everything in-between. Tenants gain a reliable product that can be used to improve recycling, your city gains more control over recycling, and our planet gets a lot cleaner.
Contact us today to explore our options, so you can start the journey to providing your tenants with a durable and useful product.
Tagged