Barbie, Matchbox & Mega Get Recycled with Mattel PlayBack!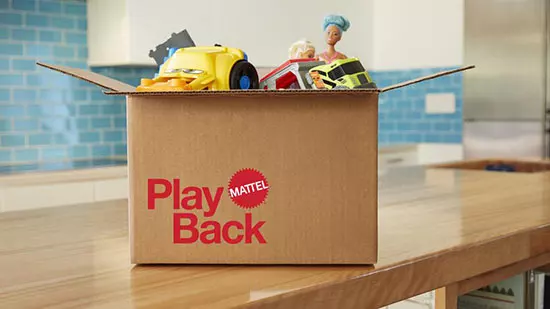 Popular Toymaker Launches Plan to Keep Materials In-Play
Going green matters and a recent trend in the toy industry stands to make a major impact on how past-their-prime toys are handled. Several leading brands have launched plans to repurpose or recycle toys, so these items can continue to bring joy and not take up space in landfills
We got the heads up on this initiative from our friends at Waste Advantage Magazine.
Learn more about Mattel's PlayBack program and how our recycling bags can play a role.
PlayBack Recycling Program
Mattel already set a goal to switch to 100% recycled, recyclable, or bio-based plastics for both their products and packaging by 2030. This is a big move that will drastically reduce trash. Recently, Mattel announced plans for a new initiative, they're calling the PlayBack program.
Under this program, consumers can request a prepaid shipping label that can be used to return old toys. Mattel will recycle these materials to use in new toys, downcycle materials into other plastics, or convert them from waste to energy.
At this time, the PlayBack program only supports Barbie, Matchbox, and Mega brand toys.
Easy Recycling
The PlayBack program makes recycling easy and this program will undoubtedly help divert a lot of plastic from landfills.
We are always happy to hear about efforts to simplify recycling and we have a recycling solution of our own to offer.
Our bags for recycling are proven to drastically increase recycling rates in apartments and multi-family dwellings. We have helped countless municipalities and organizations help increase recycling rates and get their message out.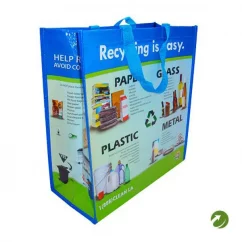 Reusable recycling bags work like the bins commonly used in curbside recycling programs. Tenants can use the bag to collect items for recycling from empty cans and boxes to Barbie, Matchbox, and Mega brand toys. When the bag is full, it can be used to carry items to a main collection point.
A handle on the bottom of the bag makes it easy to empty the contents.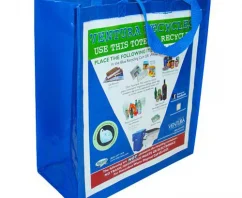 Customizable Design
Everything about our reusable recycling bags can be customized, including the look of the bags.
These bags support full-color printing on all sides. Send us your custom artwork and we can include that on the bags, so the bags can easily get out whatever message you want to share. From contact info to recycling information and tips or anything else that will be useful for tenants to know and understand.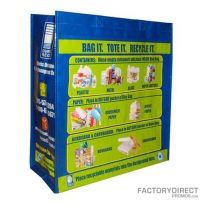 Reusable recycling bags simplify recycling partly because they are useful receptacles to collect items, but also because they can easily relay helpful information.
Easy Recycling
It's very exciting to see major brands like Mattel strive to minimize their brand's environmental impact and help consumers go green. These efforts will certainly have a positive impact on the waste stream.
We are passionate about helping the planet and that is why we work to help our customers go green and reduce the use of single-use plastic while also working to increase recycling rates.
When recycling is easy, people are more likely to recycle and our reusable recycling bags make it very easy to recycle.
Shop our reusable recycling bags and find out how easy it is to customize these bags!
Tagged