Rhode Island Plastic Waste Reduction Act (S0037)…Here's What Your Business Needs To Know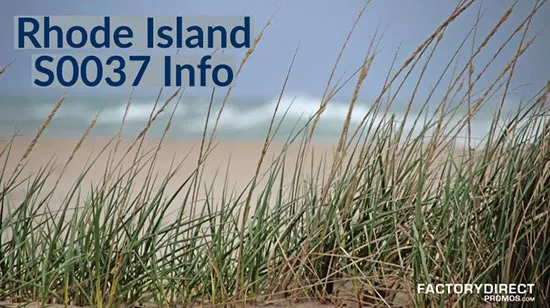 How to Prepare for Rhode Island's Plastic Bag Ban
Plastic bags are a normal part of business for many retail establishments, so when a single-use plastic bag ban goes into effect, it can be a big deal. Rhode Island is close to passing the Plastic Waste Reduction Act. This ban will be significant for many businesses throughout the state.
We previously discussed Rhode Island's plastic bans, but now we want to go a little bit more in-depth and explain a little bit more about what businesses really are concerned about when it comes to this ban.
Plastic Is Bad For the Planet
Plastic litter is a serious problem. Not only is it ugly to look at, but it can have a major impact on animals and entire ecosystems. There are plenty of environmental reasons to ban single-use plastic bags, but as a coastal state, Rhode Island has substantial business in both the tourism and fishing industries. Litter negatively affects both of these industries.
Banning single-use plastic bags helps protect both residents and visitors, as well as Rhode Island's natural resources and industry.
Rhode Island is just the latest state to ban single-use plastic bags. You can learn more about the other states to ban bags, as well as countless counties, cities, and towns, and even entire countries by checking out our plastic bag ban map.
Details of Rhode Island's Plastic Bag Ban
For the purpose of Rhode Island's ban, any plastic bag given out at a point of sale that is made from compostable or non-compostable plastic and is not designed and manufactured to be used multiple times is considered a single-use plastic bag. This is the type of bag banned by the Plastic Waste Reduction Act or S0037. Single-use plastic bags will be banned at all retail establishments, including stores, flea markets, restaurants, and other food service establishments.
Farmer's markets and festivals operated by nonprofits or religious institutions are exempt.
Paper bags that are made from at least 40% recycled content and are 100% recyclable are permitted. This information must be clearly printed on the exterior of the paper bag.
Penalties
Municipalities will enforce the ban and are also tasked with collecting any penalties.
Retail establishments found to be in violation of Rhode Island's plastic bag ban will face the following penalties.
First violation within a calendar year: $100 fine
Second violation with a calendar year: $200 fine
Third and any subsequent violation(s) in a calendar year: $500
Defining Reusable Bags
Consumers still need a way to easily carry items home from the store, so there is a need for reusable bags.
Businesses can distribute reusable bags, as long as these bags meet specific criteria. Reusable shopping bags must be at least 4 mils thick, have handles, and be made from washable cloth, durable woven or nonwoven fabric, polyester, polypropylene, or durable plastic material. In order for a bag to be considered reusable, it must be able to withstand a minimum of 125 uses.
What Your Business Can Do
Your customers need custom reusable bags and if you operate a retail business, you need to abide by this ban. You can make sure your business is following the rules and help your customers by creating custom reusable shopping bags. We offer a variety of reusable bags, including certified reusable bags.
Our certified reusable bags are built to specifications established by CalRecycle and these bags meet the requirements for reusable bags under S0037. These bags can be customized with your branding information, so not only will your customers have a way to easily and confidently carry their purchases, but they will also help promote your brand.
Reusable bags work like a sign that your customers can carry to spread your branding message.
Easy Ordering
If you do business in Rhode Island then custom reusable bags are a very useful item that will serve your customers and your business.
We make it easy to design custom bags that meet your specs because we work directly with our factory. This streamlined approach saves time and money, not only allowing for a great level of customization but also securing a great wholesale price.
If you're ready to get started, you can reach out to us directly by using the menu above or get started right now and create your custom bags!
Tagged