How to Drive Sales In Your Target Market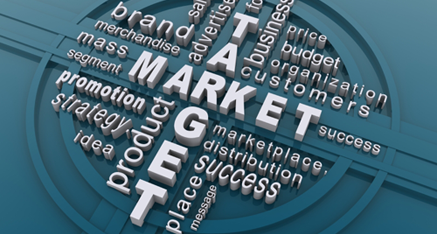 How to Drive Future Purchase Intent in Your Target Market
Based on the 2014 ASI Impression Study about 85 percent or nearly six in seven recipients of promotional products can identify the advertising brand on the promotional items they own. This means that if you market your brand with a customized pen, reusable bag or travel coffee mug the people who end up owning and using these products will be familiar with your company and the products or services you provide.
Furthermore, about one-third of people polled indicated they are more likely to do business with an advertiser after they've received a branded promotional item than they were before. The takeaway here is that if you can get a branded, reusable item to your customers, they are  going to recognize your brand, have a positive association with your brand, and do business with you in the future.
Put Reusable Products to Work for Your Brand And Increase Sales
Reusable products are designed to be used repeatedly, so they are inherently durable. This durability is good for your customers because it means they can grow to depend on your custom branded item. Each workday morning they will fill the travel mug bearing your logo before they head out the door, or when they go shopping they'll make sure to grab the reusable grocery bag sporting your corporate colors and contact info.
They will be exposed to your branding info on a regular basis and they will be very familiar with your company, but it's not just the people who own the promotional item who will become acquainted with your brand. Friends, family, coworkers, fellow shoppers and store employees will also be exposed to your branding and your message will potentially resonate with them. All you need to do is get your branded promotional item into one person's hands and an entire network of people familiar with your company will form around that one person.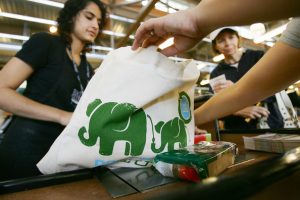 Ultimately, the lifespan of a reusable product depends on how often it is used; a branded pen may last months or years, while quality reusable bags, travel mugs and clothing can last for several years. Customers will associate this quality with your brand, so it is worth the expense to invest in quality products partly because you want to give your customers a dependable product, but also because the better the materials and construction of the product the longer your customers can use it. This longevity ensures your customers will be looking at your logo and thinking of your brand long after you hand them your custom promotional product.
Let's Get Started
Promotional products are proven to increase future purchases within your target audience. In order to create a promotional item that works best for your company think about your branding and your target market. Select a product that appeals to your demographic and looks for ways to customize the item. Select colors and materials, if you opt for a reusable bag you can really customize the look and function by altering the length of the handles, adding or removing pockets, zippers and more to make the bag work for your customers.
Check out our product lineup for ideas and if you have questions, need a quote or are ready to get started please get in touch with us. Our team is at the ready to start the process, so you can start offering your custom promotion gear and increasing sales through brand awareness.
Tagged