Will Minneapolis Plastic Bag Fee Become Reality?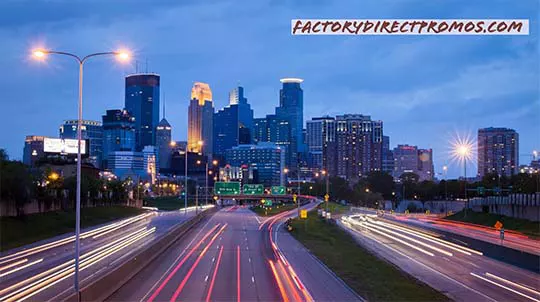 After Minneapolis Plastic Bag Ban Was Prohibited, City Officials Push for a New Proposal to Reduce Trash
On August 18 the Minneapolis City Council will vote on whether stores should impose a 5-cent fee on single-use bags handed out at stores. A council committee unanimously approved an ordinance on Monday, August 7 that would levy a fee on all bags handed out a local retailers. The ordinance specifically lists plastic, paper, compostable and reusable bags. This is not the first time the city has attempted to reduce waste and litter with a law regulating shopping bags.
Efforts to Implement a Plastic Bag Ban Failed
Earlier this year, city officials approved a Minneapolis bag ban. Two days before the ban was scheduled to take effect, the governor signed a bill with a provision that prevents cities from banning bags.
This was disappointing because the ban had already been approved and it was set to happen. When the bill effectively banning bag bans was signed, it caused confusion for businesses and shoppers. People were preparing for a ban only to be told the ban was not going to happen at the last minute. Many residents were also upset that the governor was overruling decisions made at a local level.
Future of Minneapolis Plastic Bag Fee
The City Council is expected to take a final vote on the issue Aug. 18. If approved, the fee would become effective on October 1, 2017.
"This ordinance will help us collectively kick our habit of relying on supposedly free disposable bags, and encourage bringing reusable bags to grocery and retail stores," Megan Kuhl-Stennes, associate director of policy, advocacy and fundraising at Eureka Recycling, said at a public hearing Monday.
Next Steps for Your Business
Bag fees are proven to reduce the use, and by default, the negative environmental impacts of disposable plastic bags. Bag bans and fees are great for the planet, but they are also good for businesses.
If you are a business preparing for the Minneapolis plastic bag fee, now is the time to get started designing your custom reusable bags. Reusable bags fill a need for shoppers who are going to stop using bags handed out by stores due to the fee.
Marketing with reusable bags will increase the awareness of recognition of your brand. Contact Factory Direct Promos today and ask how to get started.
Tagged