Here's How to Save BIG On Your Promotional Marketing!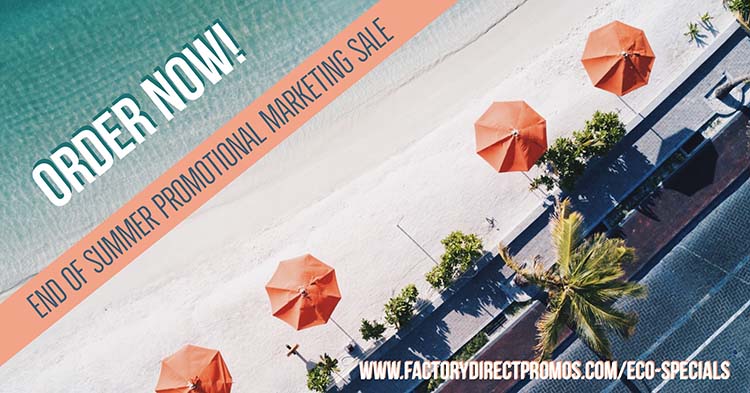 Next Column Pricing on New Eco-Life Insulated Tote for Your Promotional Marketing
Make a lasting impression and save on promotional marketing with our latest eco special. You can enjoy next column pricing on our new Eco-Life insulated totes when you order 250 or more bags. Get your quote by August 30 and submit your order by September 15 to take advantage of this great deal.
Eco-Life Insulated Totes
Insulated reusable tote bags make great promotional products because they are so versatile. The insulated material keeps cold items chilled, and can even be used to keep hot items warm. Reinforced handles and a boarded bottom mean our newest eco-life insulated tote bag is built to last and we are proud to say it can take on some heavy lifting. An outside pocket makes an ideal spot to stash small items within easy reach.
The material is recycled, making these reusable bags an eco-friendly and responsible way to promote your brand. The material also accepts full-color printing and shows crisp detail and vivid colors for an eye-catching promotional marketing tool. We even customized these bags for our own trade show marketing use.
Next Column Pricing
Bulk pricing can sometimes be tricky to understand. Essentially, the amount of time necessary to manufacture custom reusable bags does not change much for an order of 250 bags compared to an order of 2,000 bags. The factor that changes in this example is the amount of materials needed. The only true variable is the material cost and since it is spread out over a larger quantity that reduces the price per unit. For this reason when you purchase a larger quantity you receive a lower price per bag.
When we offer next column pricing that means you pay the price listed in the next column of the pricing chart. You are able to purchase a lower quantity, but pay a lower price per bag.
Let Us Help You Create Customized Insulated Totes
The latest consumer research shows that promotional marketing works better than any other form of advertising spending. With this end of summer eco-special, your promotional marketing dollar goes even further! Don't wait. Get your quote on our newest, Eco-Life insulated tote bag before August 31 to take advantage of this special savings.
Tagged