Guess How Much It Costs Your City to Clean Up Plastic?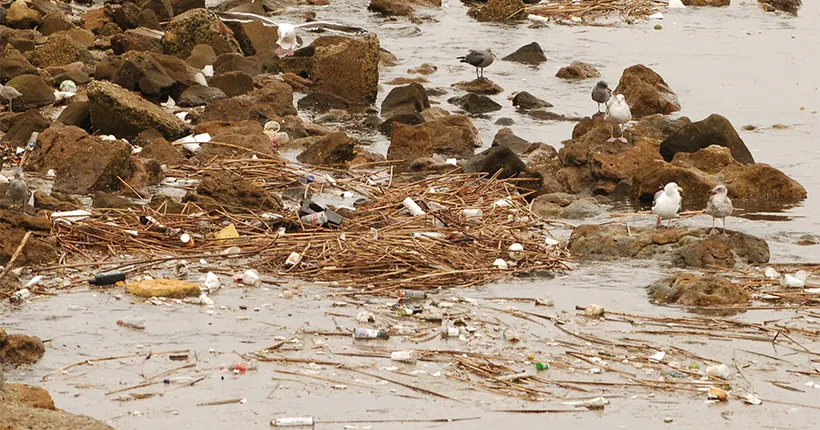 In This Eco-Friendly Fact Post, We're Talking Trash and Cash
The Natural Resources Defense Council of 95 California cities recently released a study that found that collectively they are spending nearly $500 million annually to clean up litter and prevent trash from entering waterways. This staggering sum is money raised through taxes and since it is going to clean up litter, that means other areas and programs like schools, and law enforcement, as well as creating and improving public parks and spaces, are not getting the financial support they need.
The just-released analysis discovered that regardless of their size and distance from the ocean, these communities are spending significant sums — a total of nearly $500 million annually — cleaning up litter and preventing trash from entering waterways. The Top 10 are Los Angeles ($36.3 million), San Diego ($14 million), Long Beach ($13 million), San Jose ($8.8 million), Oakland ($8.3 million), Sacramento ($2.6 million), Hayward ($2.3 million), Merced ($2.3 million), Redondo Beach ($2.1 million) and South Gate ($1.7 million).
Litter needs to be cleaned up not only because it is just ugly to look at, but it also is a serious danger to animals both on land and in the water and it is costing YOU money. Animals can eat the bags and die or they can become tangled in the bags and be left defenseless. Litter mars the natural beauty of our parks, beaches, and homes and there is just no place for it.
Disposable Bag Bans Help Reduce Litter
Many cities and counties throughout California have implemented bans on single-use plastic shopping bags with the goal of reducing litter and all of the negative impacts litter causes. This is certainly a step in the right direction since a large portion of the litter cleaned up annually is disposable plastic bags. Non-woven reusable bags can easily fill the void left by plastic and they do not present the environmental concerns for which disposable bags are known. Shoppers need to form a habit of bringing their own reusable bags when they shop, although that doesn't take long and once they're used to bringing their reusable grocery bags most shoppers report that they prefer their own bags to the single-use variety.
Get To the Problem at Its Source
While plastic bag litter is largely responsible for the mess most commonly cleaned up, it is not the only offender and other efforts need to be made to reduce plastic trash. Many Californian waste management coalitions and ocean groups are looking to stop the plastic problem before it has a chance to start. Work is being done to create legislation that puts the responsibility to curb pollution on plastic producers. This can be done through the creation of incentives to use less plastic packaging, to make the plastic that is used recyclable, and to increase recycling rates.
This legislation will also apportion part of the cost of cleaning up plastic litter to the manufacturers. This last part would alleviate part of the burden on taxpayers, local governments, and volunteers who comb the beaches and waterways of California picking up litter, and it would also give the plastic producers an incentive to follow through on reduction and recycling efforts since failure in those areas will result in cleanup efforts that they will have to help finance.
California Sets the Stage for the Rest of The Country – Let's GO!
California always seems to be ahead of the curve when it comes to environmental causes and it is exciting to see them continue this trend and look for new ways to reduce litter and clean up the natural beauty of their state. Not only is this proposed legislation great news for California, but we're hoping it will not just be successful there, but that it will also serve as a model for other states to take a stand against plastic litter and reclaim our waterways and landscapes.
Please let us know of any initiatives you support to clean up litter especially if they are on the East Coast of Florida as we would love to come out and help. And if you are in charge of a business or brand, isn't it time to make the switch to reusable shopping bags? We can help with tons of great reusable bag ideas that will make a perfect fit for your brand and remember, we specialize in custom reusable bag creations.
Reference
• http://touch.latimes.com/#section/-1/article/p2p-77196124/
Photos
• www.switchboard.nrdc.org (beach trash)
Tagged