How Do Consumers Really Feel About Bag Bans?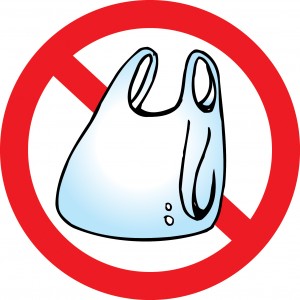 It's Time to Find Out the Truth About How People Feel About Bag Bans
In a recent poll put on TheCalifornian.com an impressive 74 percent of respondents indicated they wholeheartedly support the notion of banning plastic bags and that they would readily bring their own reusable grocery bags when they shop. This is great news and shows that folks are serious about taking this step, eliminating disposable plastic bags from the waste stream and helping the planet.
The readership of The Californian is consumers located in the Salinas Valley which is south of the San Francisco Bay area – an area known for being extremely forward-thinking regarding banning disposable plastic bags.
People Do Not Need a Bag Ban to Forgo Disposable Plastic Bags
The survey results indicated a lot of folks are on board with reusable shopping bags, and those in favor of sustainability do not need to wait for a bag ban to break out their reusable bags. If the 74 percent of the people who responded in support of reusable grocery bags bring their bags when they shop, that will have a drastic impact on the amount of disposable plastic bags sent to landfills, recycling centers, or discarded as litter. An outright single-use bag ban would be nice to see since it would completely wipe these environmental nuisances from the landscape, but the people have the power to enact this change and help the planet without a law on the books.
The Full Story
In the interest of full disclosure, 542 people responded to the survey, it was voluntary and not very scientific. Still, we think this poll clearly shows where people's heads are at, and it's also worth noting that this is the largest response the website has had for any of the surveys they've posted. The results were rounded out with 18 percent saying they were fine with things just the way they are, zero percent feel a fee levied on single-use bags is a solution and 6 percent feel disposable paper bags are an acceptable answer.
Can This Translate Into a Plastic Bag Ban in the Salinas Valley?
If the Monterey County Board of Supervisors and the Salinas City Council decided to implement a disposable plastic bag ban, it looks like there would be a lot of support and such a ban could become a reality. Hopefully, this survey is the first step in officially banning single-use bags and we can add Salina to our map!
For a bird's eye view of areas all over the country that have bag bans or fees in place or have tried and failed to ban disposable bags, visit our interactive bag ban map. And if you know of any bans we are missing, let us know! And if you are a business, stick around and check out our reusable bag selection.
Reference
http://www.thecalifornian.com/article/20130820/BLOGS03/130820002
Image
www.hsbsurfrider.org (Bag ban)