Oldest City in U.S. Passes Voluntary Plastic Bag Ban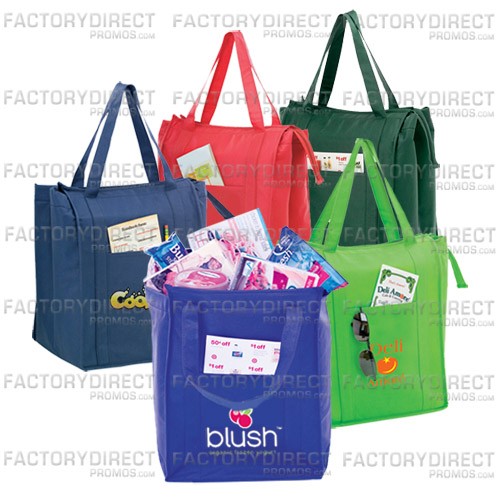 St. Augustine Students Take Lead on Banning Bags
As the oldest continuously inhabited city in the United States, St. Augustine has a long and colorful history. The latest chapter will be about sustainability and environmental responsibility as the St. Augustine city commissioners approved a voluntary plastic bag ban. The bag ban was proposed by a group of students involved with the non-profit called ENACTUS from nearby Flagler College, and the students will be helping to implement the ban too.
Student Group Proposed Ban
The student group behind the bag ban is the local chapter of ENACTUS, which is a worldwide academic organization made up of students, academics, and business leaders that strives to have a positive impact on the community through leadership projects. The Flagler College ENACTUS chapter started in 1998 and they have orchestrated numerous successful projects in their brief tenure.
The group of about 20 students will work with local businesses to implement the ban, as well as design reusable shopping bags that reflect the history of the city. The timing is appropriate as St. Augustine is celebrating its 450th birthday this year.
Locally themed reusable bags made from recycled materials are sure to be a hit as they give the bags a home-grown and community feel that will resonate with shoppers. Stores will sell custom-designed reusable grocery bags, but the entire community will reap the benefits since these bags will mean less trash and litter will float around their community and damage the environment.
Negative Impacts Served as Inspiration
As Flagler College senior, and ENACTUS co-president, Jovie Reeves explains, "They (plastic bags) just litter our streets and cost the city money to clean out of our storm drains. So they have terrible impacts on the economy and on the environment as well."
A plastic bag ban offers a strong and proven solution to the problems of litter and the cost of litter cleanup. Designing custom reusable bags is a true stroke of genius on the part of the students since the bags are an opportunity to celebrate the City, and help spread the word about the ban. Reusable bags are a great medium to distribute information and promote the City, the cause, and local businesses.
Students Deserve Congratulations!
Taking on a plastic bag ban is an ambitious mission and the benefits are certainly worth all of the hard work. The Flagler College students have not only succeeded in getting the ban passed, but they have also shown drive and determination that means a cleaner and sustainable future for St. Augustine and a bright and exciting future for the students.  We at Factory Direct Promos send out a big "Congratulations!" to the students, their advisors, and all of ENACTUS.
Tagged