Montreal Mayor Proposes Bag Ban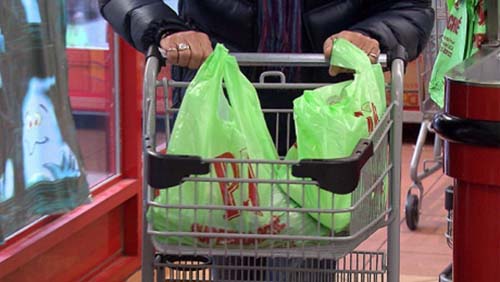 Could Montreal Be Next to Enact a Bag Ban?
Mayor Denis Coderre recently approached the City Council with a proposal to ban single-use plastic bags in retail stores throughout Montreal.
"Personally, I think we should ban them," Coderre said. "But we have to consult properly so that all players in society can contribute fully."
This notion of a bag ban was spurred by California's recent state-wide ban, although Montreal has proven to be very environmentally minded. Even NYC is getting in on the bag ban wagon.
Proven Record of Being Environmentally Minded
In 2008 the Province of Quebec set a goal to cut their disposable plastic bag use in half by 2012 – this goal was obtained by 2010. In 2007 plastic bag use in Quebec was estimated at 2.2 billion bags per year, but by 2010 this number was down to about 1 billion. This shift in habit has largely been attributed to a 5-cent fee many stores in Quebec charge per single-use plastic bag. This drastic reduction in the amount of plastic bags used throughout the Province proves that the residents of Quebec are receptive to change and motivated to do a better job of caring for the environment, so it is likely that a bag ban could work in Montreal.
Disposable Bag Bans are Not New to Quebec Cities
As a matter of fact, in 2008 Huntingdon became the first Quebec municipality to ban single-use plastic bags. The objective of the law was to reduce the amount of trash headed for local landfills in this small town of about 2,500. The bylaw prohibits retail outlets from distributing disposable plastic bags and even goes so far as to prevent advertisers from delivering fliers in plastic bags. The ban has been very well received and residents are accustomed to bringing their reusable grocery bags when they head to the store.
Looking Ahead to a Well-Rounded Discussion
A lot of groups and individuals have rallied around the idea of banning disposable plastic bags in Montreal, but as is to be expected not everyone is on-board with this proposal. Opposition party, Projet Montreal, has taken a stance against banning disposable bags and claims the city has more pressing issues in need of attention.
As is the case with all major cities, there are always dire issues in need of attention and a single-use plastic bag ban may seem frivolous, but when you tally up the cleanup cost of plastic bag litter (see how much plastic pollution costs your city) and factor in the irreparable damage that can result when litter is not cleaned up, it becomes clear that banning plastic bags is a very serious issue.
This is a discussion that will play out in Montreal after the New Year. Right now the plan is for the City Council to begin the process of talking through the pros and cons of banning disposable plastic bags and determining next steps next year.
We Will Keep You Posted
We will be anxiously following this story and hope we can add Montreal to our bag ban map with a green pin. In the meantime, if you want to learn about other cities that have passed laws banning single-use plastic bags or implementing fees on bag check out our map, and make sure to let you know if there are any towns or cities not represented.
Tagged