China to Ban Single-Use Plastic Bags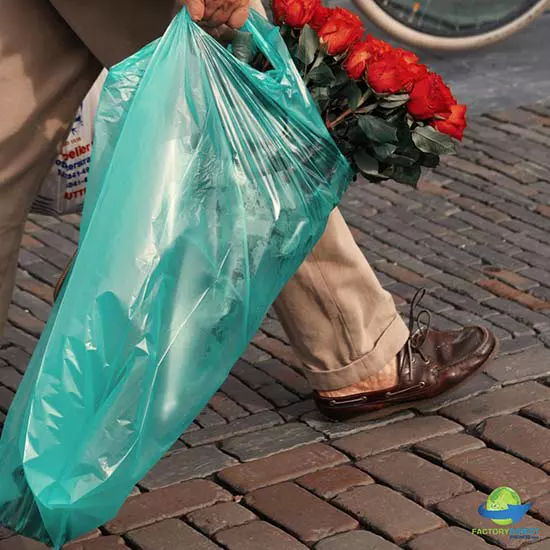 Efforts Intended to Take on Massive Environmental Problem
The Chinese government is taking steps to ban single-use plastic bags in response to the huge environmental impact of single-use plastics. This is exciting news because if a country as large as China can eliminate single-use plastic bags this action will have a global impact and hopefully show other countries that going plastic bag-free is possible. You can find out more about the bag ban movement in our map of all of the plastic bag bans in the world. Learn more about China's plan to ban single-use plastic bags.
Effectiveness of Plastic Bag Bans
Making the switch to grocery bags that can be reused eliminates all of the problems caused by single-use plastic bags, such as litter and overburdening landfills. Bag bans seem like an easy solution, but people are sometimes reluctant to make the switch on their own. Plastic bag bans are proven to effectively eliminate single-use bags and encourage people to switch to grocery bags that you can use again and again.
Sheer Amount of Plastic
With 1.42 billion people, China is the largest country in the world in terms of population which means they can easily go through a massive amount of single-use plastic bags. These single-use plastic bags can easily pile up and are likely to end up in landfills or as litter which can have damaging environmental impacts. When plastic bags are lost to landfills or litter, more bags must be manufactured to fulfill the need, so more and more nonrenewable resources are being used and the cycle just continues.
Timeline of Plastic Bag Ban
The single-use plastic bag ban in China was announced by the national development and reform commission and the Ministry of Ecology and Environment. The plan is to ban single-use plastic bags in all major cities by the end of 2020. The plastic bag ban will extend to all cities and towns in 2022. Any markets that sell fresh produce will have until 2025 before they must comply with the ban.
Further Efforts to Reduce Single-Use Plastic
Single-use plastic bags are a significant source of litter, but Chinese officials are also planning to eliminate other forms of single-use plastic, such as cutlery and straws. As part of the crackdown on plastic, the restaurant industry has until 2025 to reduce their single-use plastic consumption by 30 percent.
Big Changes
Banning plastic bags creates a need for reusable grocery bags. Grocery bags that you can use again and again are a simple change that can have a major impact. Changes are always tricky to navigate and forming new habits, like remembering to use reusable grocery bags in the absence of single-use plastic bags takes time. However, this can a relatively easy change to make and the people of China will easily adapt.
Learn More
We will keep an eye on the progress made in China and continue to follow up as this story develops. Learn more about the bag ban movement, green marketing tips, and more when you sign up for our newsletter with the sign-up form at the top of the right column.
Tagged