The Momentary Hold Coronavirus Has On Plastic Bag Bans Throughout The World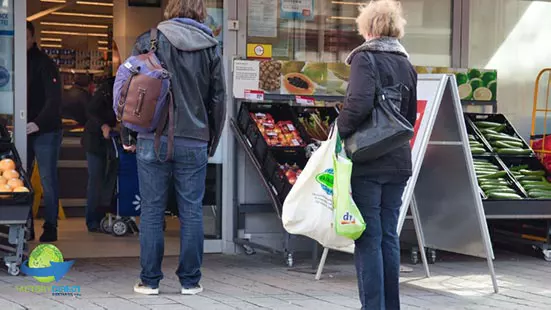 Find Out Where Plastic Bag Bans Are Still Allowed
In a relatively short amount of time, for the moment, the coronavirus has changed just about every aspect of life. The spread of COVID-19 has largely impacted the bag ban movement in two ways. The start date for many new bag bans has been delayed. While enforcement of existing bag bans have either been relaxed or the bans have been completely overturned.
We have long tracked the movement to ban plastic bags as you can see in our worldwide map of bag bans. Find out just how Coronavirus has momentarily impacted bag bans throughout the world.
Matter of Timing
The bag ban movement really took hold in the United States in the spring of 2019. Several states passed state-wide bag bans that were set to go into action about a year after approval. Unfortunately, the start date for many of these bans fell during the early stages of home isolation efforts as a result of COVID-19.
The timing could not have been worse for many of these plastic bag bans. There have been so many changes as a result of the coronavirus that while necessary to help flatten the curve, have also temporarily changed people's everyday lives.
Bag bans require a change in habits. Shoppers must remember to grab their bags when they head to the store, as well as clean their bags. With so many changes in place due to the spread of COVID-19, incorporating bag bans into the mix was just too much for many state governments.
Safety Concerns
The plastics industry has attempted to discredit the safety of reusable bags in an attempt to promote their business interests. This has caused fear and unfounded concern about the safety of reusable bags and by extension bag bans.
While this does not constitute medical advice, reusable bags are in fact safe when they are properly cared for and cleaned.
Delayed Start
New York was in the process of rolling out a state-wide ban when the coronavirus first started to take hold in the Empire State. This led to a delay in enforcement of the bag ban in New York.
Maine's bag ban has been delayed while the future of bag bans in Vermont and a proposed ban in Rhode Island are uncertain at this time.
Overturning Existing Bans
Massachusetts paused efforts to pass a statewide bag ban and required all of the cities with bag bans in place to overturn those laws until further notice. California and Connecticut also lifted their state-wide bag bans for the time being.
Several municipalities in Washington from Bainbridge Island to Bellingham and Kitsap County have paused their bag bans. Multiple cities in New Jersey, as well as Boulder, Colorado, and Duluth, Minnesota have put their bans and fees on hold.
Hawaii County and Anchorage, Alaska have also lifted their bag bans until further notice.
Santa Fe, New Mexico, and San Diego, California have both overturned their bag bans and actually banned shoppers from bringing their own reusable bags for the time being.
International Impact
Several Canadian bag bans and fees, such as the measures in place in Thompson, Manitoba, and Prince Edward Island are temporarily on hold.
China still plans to ban single-use plastic bags by the end of 2020, while the European Union is on track to ban plastic bags in 2021.
Looking Ahead
There are still lots of people using reusable bags, and before long the bag ban movement, just like our everyday lives, will be back on track. We are committed to the environment and that is part of the reason why we believe in plastic bag bans.
Plastic is bad for the planet, so reducing the use of single-use plastic will have tremendous benefits for the planet.
We make it easy for your business to create customized reusable bags for retail and marketing. Give consumers their own, safe, reusable bags and promote your brand at the same time.
Learn more about Factory Direct Promos and shop our full line of reusable bags for retail and marketing.
Tagged