What Are the Best Reusable Bags for Your Marketing Bucks?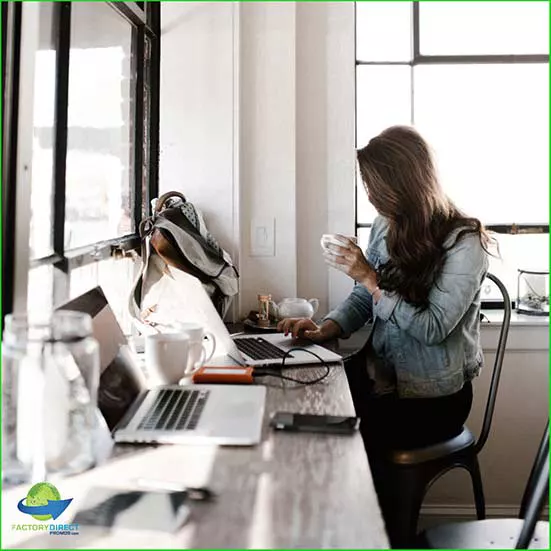 How to Select the Best Reusable Bags for Marketing
Marketers always want to know what type of promotional reusable bags they should order. This makes sense because marketing is a big investment and the reusable bags you select will be out there representing your business for years. The right reusable bags for your business will deliver a great return on investment and make the most of your marketing budget while growing your business. However, with all of the reusable bag options out there, it can be hard to know which is right for your specific and unique business. We get it, so that's why we're here to break down the best reusable bags for your marketing bucks.
Best Sellers
We have a wide range of bag styles available and we work with an equally diverse range of clients. We customize lots of reusable bags and we ran the numbers to determine the styles of bags we sell the most. Our most popular wholesale bags include:
» Custom Reusable Grocery Bags
» 4-bottle and 6-bottle Custom Wine Totes
» Reusable Shopping Bags
» Giveaway Branded Tradeshow Bags

Popular Styles
We also looked at data from the Advertising Specialty Institute (ASI) ESP websites. This data tells us that end-buyers searched for these specific types of bags the most:
1. Totes
2. Backpacks
3. Shopping Bags
4. Luggage
5. Lunch Bags
The best reusable bags for your business will appeal to your specific customers. The more useful a bag is, the more your customers will use it which works out to the more exposure your brand will receive. You know your demographic and what they like (or more importantly what they don't like), so selecting the right reusable bag is not as hard as it sounds. Looking at our best sellers and what the ASI ranks are popular can help guide your decision and make it easy to choose the right bags for your business.
Working with Us
We are passionate about our business and yours, too. We are a manufacturer of reusable bags, but we also want to do right by the planet while making it easy for your business to do the same. We work directly with our factory which means we have the ability to easily customize bags. We can create anything that you need from totes and backpacks to luggage and lunch bags and everything in between.
This direct relationship also eliminates redundancies which help to keep our costs down and expedite the process. We pass these savings along to our customers, so you can make the most of your marketing budget and get your bags as soon as possible.
Order Your Certified Reusable Bags
Our bags are certified reusable, which means they are built to last. They meet standards established by CalRecycle, which are intended to ensure bags can meet the rigorous of regular use. This also means you can secure a promotional item that is designed to deliver dependable results while also promoting your business. For over 10 years we've been helping our customers make the most of their marketing budget, and we're ready to help you do the same.
Learn more about Factory Direct Promos and our certified reusable bags by contacting us today for your own quick quote for your reusable bag needs.
Tagged