How Do Shoppers and Retail/Grocers Really Feel About Bag Bans and Reusable Bags?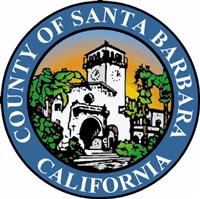 Do Shoppers and Retailers Like Bag Bans and Reusable Bags? The Answer Might Surprise You
In a 3-2 vote, the Santa Barbara County Board of Supervisors decided to develop an ordinance banning disposable plastic bags in unincorporated areas and supporting reusable bags. The proposed single-use plastic bag ban will impact stores of at least 10,000 square feet that sell dry groceries or canned goods, as well as drug stores, pharmacies, supermarkets, grocery stores, food marts, convenience food stores, or similar retail stores.
The ban would not extend to restaurants, department stores, and wine-tasting rooms. The City of Santa Barbara has in place a ban on disposable plastic bags that also levies a 10-cent fee on paper bags.
Santa Barbara North County Residents On Board with Bag Ban
While single-use plastic bag bans are becoming more common in California and worldwide, there is typically some resistance to such measures; however, that does not appear to be the case in Santa Barbara County – in a recent poll of 40 North County residents in unincorporated areas, all of the people polled confirmed they were aware of similar bans and they had no problems with such bans.
Obviously, the sample size of this poll was very small, but it is telling that not a single person was opposed to the ban. A lot of people in Santa Barbara County already bring their own reusable grocery bags when they shop, so the law will not really have an impact on them.
A lot of residents also support the ban because of the positive impact it will have on the environment. Eliminating disposable plastic bags at the checkout means there will be fewer bags that will end up as trash that litter streets, neighborhoods, and the oceans harming and killing wildlife and costing millions in local tax dollars to clean up.
Nearby Communities Pave the Way for Consumer and Retailer Support
Maybe the reason the folks of Santa Barbara County like their reusable shopping bags and are so inclined to support a single-use plastic bag ban is that they have had experience with bans when shopping in nearby cities and counties – from San Luis Obispo to Malibu, many of the areas around Santa Barbara County already have disposable plastic bag bans in place.
When speaking of the single-use plastic bag ban in nearby San Luis Obispo resident Jenna Miller said, "I love it. It's good for the environment, but it did take a while to get used to."
Santa Barbara residents have also observed that disposable plastic bag bans do not take a negative toll on businesses. When speaking of the single-use plastic bag ban Linette Grosenback, manager at DePalo & Sons in San Luis Obispo said "It hasn't really affected us. Most customers really think about whether or not they need a bag. Some people get upset at the 10 cents if they forgot their bag, but for the most part, customers don't care (about the ban)."
Retailers in Eugene, Oregon actually have found that they are spending less since a ban was implemented.
Details of Bag Ban Still to Be Confirmed But Support Abounds
The Santa Barbara County staff is still working out the specifics of the ban and no start date has been set, but it is likely that once this ban is official it will meet with little resistance from both consumers and retailers in this area since there is so much support and many shoppers already own and use reusable shopping bags. It is with great pleasure that we add Santa Barbara County to our plastic bag ban map and we wish the residents all the best!
Tagged