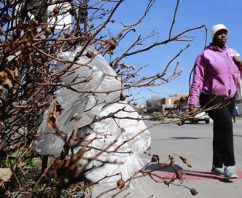 There are always lots of exciting new developments in the plastic bag ban movement and each one brings opportunities to market your brand, business or retail outlet. We love bringing you the most recent updates because if you are doing business in any of these locations, this is the perfect time for a perfect marketing opportunity.
In this latest installment of our bag ban update, we have lots of new disposable bag bans and fees going into effect. We also have a couple instances of cities working to fine-tune their existing laws that you should be aware of.
There is certainly not a one-size-fits all approach to bag laws. A law that works for one city oftentimes will not work for another city, but as Chicago and Boulder are learning the laws they initially passed have had some unintended consequences or just no longer work as effectively. Keep reading to learn more.