How to Plan an Eco-Friendly Holiday Office Party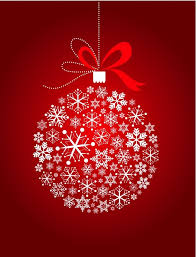 Why Not Go Green for This Year's Holiday Office Party?
With the holidays fast approaching that means it is time to start planning your work holiday party. There's a lot of value to incorporating green decisions into your office party and we put our heads together at Factory Direct Promos and rounded up some ideas to make your holiday office party enjoyable and eco-friendly.
Deck the Halls
Holiday decorations can have a major impact on the eco-friendliness of your party. If your planning involves a tree, consider getting an artificial tree that can be used year after year or if you want to get a real tree look into getting a live tree with a root ball that can be planted after the party. Depending on where you live, finding a live tree with a root ball may be tricky, so look into renting a live tree. If you are using wreaths, again consider something artificial or something made with dried components that can be used for years to come. Or if you want a real balsam wreath, make sure to compost it when the holidays are over. When it comes to lighting, LED is the way to go. LED bulbs use a lot less energy, so you can enjoy the festive look without draining as much resources.
Put on an Eco Spread
Whether serving a meal or a cocktail hour, try to incorporate organic, local food as much as possible. Organic fruits and veggies and grass-fed meat are eco and healthy decisions and by choosing local food you can rest easy knowing it wasn't trucked in from who knows where – again, making your meal selections environmentally responsible. When it comes to serving food, avoid plastic utensils and single use plates. Invest in reusable glasses and plates and metal utensils. Disposable items take up space in landfills and by investing in durable plates, glasses, and utensils they can be washed and used over and over again. You can help the planet and recoup your initial investment in no time. Reusable products will also eliminate some of the hassle when it comes to planning future parties since you won't have to make sure to buy plates or utensils since you already have them.
Use Eco Gift Wrap
If there will be a gift exchange at your office holiday party, ask your staff to use eco gift wrap whenever possible – if wrapping a present in paper or using a disposable gift bag there are a lot of FSC-certified and recycled options on the market. Reusable bags are also a great way to wrap a gift. It is really easy and instead of being left with paper that needs to be thrown away, the recipient will be left with a bag that they can use for just about anything for years to come. Using a reusable bag to wrap gifts is thoughtful and eco-friendly. If you are an employer and you want to give your staff gifts think about creating a customized reusable bag featuring your corporate logo and colors to wrap gifts, so your staff will get something extra in way of the reusable bag and you'll help promote your brand all while celebrating the holidays in a festive and eco way.
So Here's the Wrap Up for Throwing an Eco-Friendly Party
The key to throwing an eco-friendly office holiday party is to eliminate everything disposable (or as much disposable stuff as possible), utilizing energy efficient items, and to use local products every time you can. Opting to incorporate reusable items into your holiday planning means you will have those items to use again next year or anytime you throw gathering throughout the year.
Minimizing trash means there is less garbage carted off to landfills and you will also save money in terms of garbage pickup and you will not have to buy the items again when you plan your next party. Utilizing local items supports your local economy and means items are not transported a great distance, saving on that expense and reducing emissions. What do you do to make your holiday office party green? Share your tips in the comments for planning an eco-friendly office party.</
Tagged