What is Green Marketing and Is It Right for Your Brand?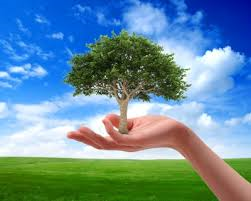 What is Green Marketing?
If you have heard the term "green marketing" but aren't quite sure what it is or if it is something you should be looking into for your business, this article will give you a quick intro. Green marketing is a method of promoting a product or service in an environmentally responsible manner. Minimizing your environmental impact when promoting your brand will not only help the planet, but it will also help you meet your environmental goals and maintain a consistent eco-friendly approach. Below are some examples of ways to inject green marketing methods into your business plan.
Go Green and Stay Connected
Utilize email newsletters and social media to eliminate a paper trail. By reducing the amount of paper you use you will also eliminate your carbon footprint and your environmental impact. Another perk of using an email newsletter service is that you can track open rates and other metrics, so you can determine how effective this marketing measure is and use this data to guide future marketing plans.
When you have to print marketing materials make sure to research the paper you select – look for paper made from recycled content or stock that is FSC certified. You want to use the most eco-friendly paper whenever possible.
Social media is another way to give your marketing campaign a green twist. Utilize social media to stay connected since it puts you in direct contact with your customers and gives you real-time feedback.
Use Eco Promotional Tools
Custom branded gear is also great for your green marketing efforts and the environment. Since reusable items are designed to be used over and over again, they eliminate the need for single use items so when you get a reusable shopping bag or a reusable water bottle into your customer's hands, that means they do not have a need for single-use plastic bags or disposable water bottles. Reducing the need for single-use environmental hazards like single use plastic bags helps the planet while a reusable grocery bag emblazoned with your logo will increase your brand recognition.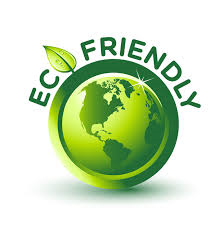 Analyze All Areas of Your Business and Look for Green Opportunities
Review everything your company does in terms of communication and dissemination of information to make sure you are as green as possible. Analyze any product packaging and make sure you are using green materials and if you need to modify a product or a process, look for opportunities to do so in a green manner.
Review your green practices at regular intervals to ensure you are keeping up with advancements and improvements and you are really as green as possible. Also make sure to communicate your green practices to your customers. Let folks know that you employ green production measures and use green packaging materials and that you are constantly on the look out to improve your greenness.
Maintain a Consistent Green Marketing Approach
It is key that you stay consistent with your green initiatives. You make an effort to recycle, reduce your carbon footprint and put green practices into play whenever possible, so your marketing needs to be green as well. Failing to go green in your marketing could send your customers and prospects mixed signals which could cause folks to question your company's green commitment and environmental practices.
Using social media, eco-friendly promotional products and evaluating your processes and procedures will help you create a consistent and cohesive green marketing campaign that will not only help promote your brand, but also let your customer's know you are serious and committed to your environmental goals.
If you have anything you would like to add to this story, please let us know in the comments below.
Tagged