Why Bag Bans Mean Good Business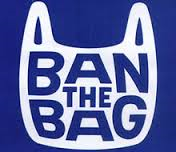 Custom Shopping Bags will Market Your Brand and Adhere to a Ban
Disposable bag bans are clearly great for the environment since they prevent litter and the damaging effects discarded single-use plastic bags can have on ecosystems and municipalities alike. Another benefit of disposable bag bans is the boost they give to businesses. When a single-use bag ban goes into action, residents need to make the switch to reusable grocery bags. This is a great chance for you to create and provide a customized reusable bag that your customers will need while also spreading the word about your brand.
Find Ways to Get Customized Reusable Bags to Your Customers
Giving reusable bags away is always a surefire way to get your brand's message into your customer's hands. Just before or immediately following the implementation of a bag ban is a great time to help shoppers stock up on reusable bags and instill the notion that your company is cognizant of issues they face and that your company is eco-minded.
And think about this, you can also sell your custom reusable shopping bags for profit. Ultimately the price for your reusable bags depends on the size, style, materials, level of customization, and quantity, but generally, you will pay from under a dollar to a couple of dollars per bag. You can sell your bags for a dollar or two more than your cost so for each bag you sell, your customers will cover your investment and essentially be paying you to promote your brand.
Place your branded reusable bags near the register or front desk so clients and customers can grab them as they're about to leave your office or check out of your store. You can also consider offering specials. For instance, if a shopper or client purchases two of your branded bags, they get a third bag for free. The more bags your customers and clients own, the more often they will see your branding message and the more often they will display your slogan and logo as they carry your bags.
Give Shoppers an Incentive to Use Your Reusable Grocery Bags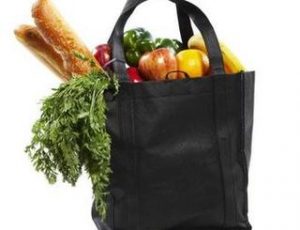 If you are a retailer, look for ways to implement promotions that will make shoppers visit your store and be excited to use reusable grocery bags. If you give shoppers a discount for each reusable bag they use, even if that discount is maybe 5 or 10 cents, that will give your customers a financial reason to remember their reusable bags.
Also consider giving shoppers who tote reusable bags the option to donate a portion of their sale to a charity the store supports – this will encourage shoppers to bring their reusable bags and help a good cause while also promoting your business and signaling to the community that you are concerned and proactive on environmental issues, as well as the cause you are supporting.
Custom Reusable Shopping Bags
Custom branded eco-friendly grocery bags will increase your brand recognition by constantly presenting your branding info to your customers who carry your custom reusable bag, but also to everyone who is exposed to your marketing message as your customers carry your bag. Making the decision to promote your company with a customized bag also signals to your clients that you make environmentally friendly decisions and you do your part to help the planet. Disposable bag bans create a natural reason for your custom-branded reusable shopping bags to take center stage and will help reinforce your marketing message.
If you have anything you would like to add to this story, please leave a comment below.
Tagged