How to Create the Perfect Marketing Piece for Your Brand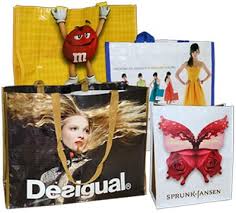 How to Create the Perfect Marketing Piece for Your Brand
Deciding which methods and products to use to market your brand is a big decision. There are so many options available and things to consider, from price and return on investment to environmental impact and effectiveness at establishing and maintaining brand recognition. A customized reusable bag will tick a lot of the boxes on your marketing product must have list, and at Factory Direct Promos we can help you navigate the process and deliver quality, well-made reusable bags that your customers will love and use for years to come to promote your brand.
Custom Reusable Bags are the Perfect Marketing Tool
Products that are reusable are naturally eco-friendly since they do away with the need for disposable products, but when you select a reusable product made from recycled content or sustainable fibers, you make your branded reusable bag even more environmentally friendly. In addition to being constructed from eco materials, our reusable bags feature a quality construction that ensures they will hang in there for 3-5 years. This means that your customers will be using your branded bags and reinforcing your marketing message for years to come and you'll be enjoying a fantastic return on your investment.
We Can Help You Create a Customized Reusable Bag to Showcase Your Brand
Check out our website to get some ideas about what type of reusable bag style you would like to customize, and get in touch with us. Our super talented designers can help you create a bag that fits all of your specifications. Select the material, the size, style, adjust the handle length, add a zipper or pockets, match the colors perfectly to your existing branding colors, select a complementary gusset color, and print your logo or slogan or another branding message directly on the bag.
You can really customize your one-of-a-kind bag to create something that is stunning and useful and gets your brand noticed. When it comes time to place your order you have two options. If time is of the essence order from our in stock selection – we require a 250 minimum order and you will receive your custom printed bags in 1-2 weeks. The tradeoff is that you are only able to customize your bag via printing; you do not have the option to alter the design of your bag.
Order from our us and our high-volume bulk bag production facility and you will be able to create a completely unique and custom bag. When ordering custom bags from our factory in bulk you need to place a 1,000 unit minimum order and allow 60-90 days for turnaround. This way you will lock in a our low wholesale price, the wait is worth the savings.
A Branded Reusable Bag Will Work for YOU
Reusable customized bags are an eco-friendly way to help the planet and get your brand name out there. We can help you create a completely customized bag that will work the way your customers need it to in terms of function, and the way you need it to in terms of spreading your branding message and increasing your brand recognition. If you have questions or want to request a quote to start designing your custom reusable bag contact us and we can help you out!
Tagged