Will Utah Be The Next State to Implement A Plastic Bag Fee?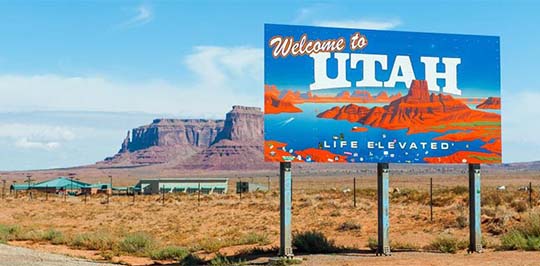 Utah Plastic Bag Fee Measure Gaining Support
Disposable bags may be on the way out in Utah. Talk of plastic bag bans and fees have persisted for several years, with some cities in the Beehive State implementing measures to reduce or restrict use. A new proposal could levy a 10-cent fee on each disposable plastic and paper bag given out at retail stores throughout the state.
Proposal to Impose a Fee
Sen. Jani Iwamoto, D-Salt Lake City, re-introduced a bill to levy a 10-cent fee on disposable bags. The notion of a bag fee was discussed in 2016, and in February of 2017, a bill was introduced into the state legislature that would levy a fee on single-use bags. That bill failed to gain support. Sen. Iwamoto hopes that residents will get behind the new bill and Utah will reduce the use of disposable bags as a result of the fee.
Motivation to Reduce Bag Use
Research shows that on average residents of Utah throw away 940 million disposable plastic bags each year. This number is staggering and places a strain on the waste industry, as well as the environment. This new bill seems promising given that Sen. Iwamoto has secured support from members of the waste management industry.
How the Fee Works
The purpose of the fee is to reduce the use of disposable paper and plastic bags. Many of these bags are only used once and thrown away. Reducing the use of disposable bags alleviates the strain on the waste management system. Disposable plastic bags take up space in landfills. While one bag is not very large, the millions of bags carted off the Utah landfills each year add up. Plastic bags are in fact recyclable; however, many facilities to do accept plastic bags due to the processing challenge they present.
Solutions to the Bag Fee
In many instances when fees go into effective shoppers make the switch to reusable bags. Durable bags that can be used again and again keep trash out of landfills. This can be a big change and it certainly takes some time to form a new habit, but many shoppers find the effort is worth it.
History of Plastic Bag Bans in Utah
Previously, there was consideration of a ban in Salt Lake City after an ambitious ten-year-old proposed the measure. In May 2017 Park City became the first city in Utah to pass a ban. The plastic bag ban in Park City went into action in June 2017.
Track the Plastic Bag Bans Movement
Stay in the know and learn about developments in the plastic bag ban movement by following our interactive plastic bag ban map. This map follows efforts to implement disposable plastic bag bans and fees. We show the successes, as well as the unsuccessful efforts.
Create Reusable Bags and Support the Movement
Reusable shopping bags can be customized to represent your brand and provide a useful promotional product for shoppers. In areas with plastic bag bans or fees, reusable bags are popular items. We have been in the business of crafting customized reusable bags for over 20 years, so we are positioned to help you create a cost-effective and eco-friendly promotional product that delivers a great return on your investment. Call Factory Direct Promos to learn more!
Tagged