5 Reasons Marketing Makes Sense with Eco-Friendly Custom Reusable Bags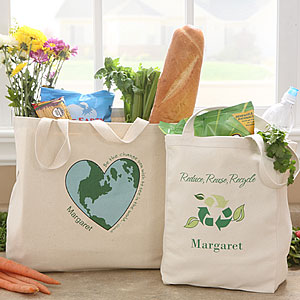 5 Smart Reasons to Market Your Brand with Eco-Friendly Custom Reusable Bags
There are so many reasons that just make sense when it comes to deciding to market your brand with custom reusable bags. From the impact on the planet, to the impact on your bottom line, custom reusable bags are a great marketing tool. Especially in today'a world as more and more laws that ban or levy fees on single-use plastic bags are passed – SEE THE MAP OF BAG BANS HERE – custom reusable bags are a really  smart way to promote your brand even in areas without legislation around single-use plastic bags.
Here Are Five Good Reasons to Market Your Brand with Reusable Bags
Custom Reusable Bags are Good for Brand Recognition


When you choose to promote your brand with a reusable item the exposure your brand receives sky rockets. Through repeated use of your branded, custom reusable bag, your customers will become better acquainted with your marketing message and they will also put your brand on display when they carry your customized reusable bags for all to see.

Reusable Bags Help the Planet


Due to a very durable construction, our custom reusable bags diminish the use of single-use, disposable bags which in turn reduces litter and the ill effects non-biodegradable trash has on animals and their habitats. There have been countless studies that show a direct tie between plastic bag trash and the deaths of animals. This can have dire consequences and disrupt food chains. Over the course of several years one custom reusable bag can do the job of hundreds of single-use plastic bags and less use of disposable plastic bags means less use of petroleum, so our non-renewable resources can be put to better use.

Promote the Use of Sustainable Materials


Opting to promote your brand with a custom reusable bag made from sustainable or recycled materials makes your custom reusable bag even greener. Sustainable materials, like jute, bamboo, cotton or plastic ensure your branded bag can be disposed of properly when it eventually wears out, further cementing the green status of this piece of your marketing campaign.

Keep In Line with Your Company's Green Goals


When you distribute customized reusable bags to your customers, you are helping to reduce the use of disposable plastic bags while also lowering your company's carbon footprint, along with the carbon footprint of everyone who uses your bags. Choosing to promote your brand with custom reusable bags will show your staff, customers, and clients that you are serious about being green and such a promotional item will maintain consistency with your green initiatives.

Lock in Low Wholesale Pricing and Get an Amazing Return on Your Investment


We have a direct relationship with our factory  – SEE THE STORY HERE – so when you place an order for customized reusable bags with us we are able to secure a very low price since there isn't a network of distributors each demanding a cut. This low wholesale pricing means you can lock in a great price per bag while still having a well-made, quality product. Since you are able to get your one-of-a-kind, custom reusable bags for such a great deal and they will deliver 3-5 years of use promoting your marketing message so you will get a great marketing return for the money you spend.
What Would Your Brand's Custom Reusable Bag Look Like, What Marketing Message Would You Share?
At Factory Direct Promos we can help you design completely custom reusable bags that will function and look exactly the way you want, all while living up to our very high green standards and coming in at a sensible price.
Do you have questions about designing your brand's custom reusable bag or do you need a quote? Get in touch using one of the quick quote request forms on each page of our site and we can help you design a great marketing piece that will also work to help you, your customers, and your prospects live just greener!
Tagged