Latest Bag Bans In United States Bring Opportunity for Marketing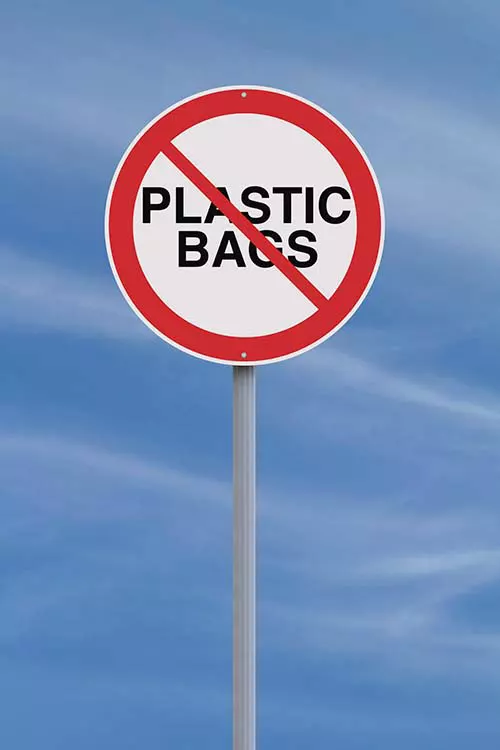 Good News To Report for Marketing In Your Latest Bag Ban Update!
We are thrilled to report to both consumers and businesses that the bag ban movement is going strong and we've recently added a lot of new pins to our interactive bag ban map.
Each time a bag ban is implemented, this brings opportunity for both consumers to live greener and for businesses to market greener.
If you are doing business in any of the locations on our map that have a bag ban in place, or are considering a bag ban or fee, now is the time fill a need with consumers and to market greener with custom reusable bags.
Bag Ban Movement Gaining Momentum in Maine
In a vote that was closer than anticipated Freeport residents approved a ban on disposable plastic bags. The ban will impact grocery and convenience stores. Other retail establishments and restaurants selling food to go will still be able to use plastic bags. Paper bags will be available for a fee.
An overwhelming majority of Kennebunk residents also voted in favor of a ban that will prohibit single-use plastic bags in all stores throughout this Maine town. York recently passed their own plastic bag ban, and Portland, South Portland and Falmouth recently implemented fees on disposable plastic bags.
Lenox Board of Health Approves Bag Ban
In Lenox, Massachusetts the Board of Health approved a law that will prohibit single-use plastic bags effective next year.  This is a unique approach given that most cities and towns that have enacted plastic bag bans have done so through public votes or their respective city councils.
In Massachusetts boards of health can approve disposable plastic bag bans. This sometimes allows for more flexibility, given that in Lenox it is easier and quicker for the 3-member Board of Health to convene and pass or amend the law, than for the City Council to address the issue at a monthly meeting, or to get it on a ballot for a public vote.
Bag Fee Coming to Washtenaw County
As of next Earth Day, April 22, 2017 a 10-cent fee will be levied on disposable paper and plastic bags in Washtenaw County, Michigan. The county's board of commissioners passed the law in a 6-2 vote. The State Senate passed a measure that is currently under review with the State House which would prohibit taxing bags at grocery stores in Michigan. If this state-wide measure is passed it would nullify Washtenaw County's bag fee law.
Use the Map as a Tool to Plan Your Marketing
There has been a lot of activity in Maine and Massachusetts around banning and imposing fees on single-use plastic bags. Both states are great examples of a measure going into action in one city or town, and neighboring towns following suit. This is how the movement grows and expands and how opportunity exists to market your business with reusable bags.
We will keep reporting on all of the bag bans and fees implemented in the United States, but if you are doing business within an area with a bag ban or in the surrounding areas, let's get started creating your custom reusable bag today!
Contact us HERE, stick around and look at all of our options in reusable bags for marketing on our site to find your perfect reusable bag for marketing or get started creating your custom reusable bag HERE.
Tagged