Are Reusable Shopping Bags COVID Carriers? What Does the Science Say?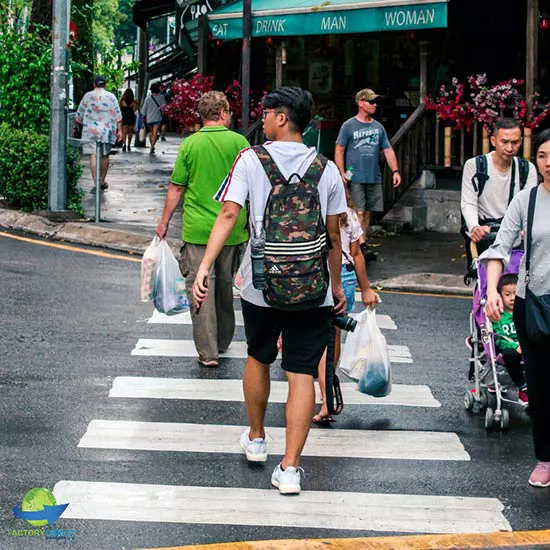 Understanding the Safety of Reusable Shopping Bags
Dealing with COVID-19 has been challenging. The information seems to continue to change from sources you thought you could trust. That is why it is important to do your own research.
Things will return to normal, but one question that still lingers for some people is the safety of reusable shopping bags.
We want to give a little update as we have not written about this subject since May when we covered the question, "Are reusable bags safe to use during coronavirus?"
In order to help ease everyone's worries, today we want to delve a bit deeper into the question and see what the science says.
Concern About Reusable Bags
The concern about the safety of reusable bags stems from the reusable nature of the bags. Early in the outbreak, there was a movement towards disposable products as an effort to reduce the spread of the illness. There was concern about the safety of reusable items.
This concern caused several municipalities and cities to take action regarding existing or soon to be implemented single-use plastic bag bans.
Massachusetts temporarily banned reusable bags which required many Bay State cities, including Boston, to sideline their disposable plastic bag bans for a bit.
California suspended its state-wide ban with a couple of cities and counties even implementing reusable bag bans.
All of the reusable bag bans have either been lifted or end dates have been set. Single-use plastic bag bans that were put on hold have now been implemented or new start dates have been established.
What We Know
A while back we addressed the question, are reusable bags safe to use during coronavirus?
At that time we determined that yes, reusable bags are safe when they are cleaned.
Now that we know more about COVID, and we are continuing to learn more all the time, we know that there is a very low risk of the virus spreading from the packaging.
Initial studies have shown that the virus can live on plastic for up to three days. Most reusable bags are made from thick, durable plastic. However, these findings only confirm that the virus can also live on single-use plastic bags.
If you clean your reusable shopping bags, much like you wash your hands, then there is very little risk of the Coronavirus spreading via reusable bags.
Routinely cleaning your reusable bags can not only prevent the spread of COVID, but it can also protect against a variety of germs and bacteria.
We Can Help You
We are ISO certified and we have been helping our customers design their own custom reusable shopping bags for over a decade. We are serious about helping our clients and the planet and we remain committed to these goals during the COVID pandemic.
We have a wide selection of certified reusable bags. This means the bags are built to standards established by CalRecycle and these bags will provide dependable use.
Well-made reusable bags that hang in there and hold a heavy load will be appreciated and put to good use by your customers, but they will also consistently promote your brand that entire time.
Learn more about Factory Direct Promos and get your quick quote on eco-friendly and safe reusable shopping bags.
As with all content on our site, this does not constitute medical advice.
Tagged