Iowa City Apartment Recycling. Here's What YOUR Complex Needs to Know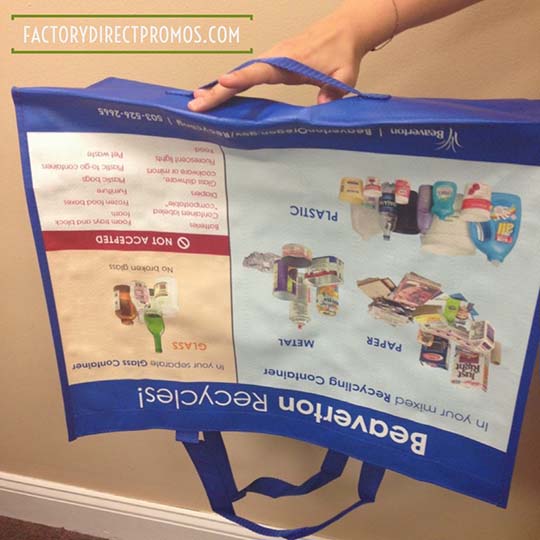 Simple Steps to Make Recycling Easy
Tenant recycling programs are a challenge to implement, but this is a challenge that needs to be met head-on in Iowa City. A new regulation mandates Iowa City to implement apartment recycling by the end of the year. Here's what your complex needs to know about the new recycling mandate and an easy and effective solution.
Long-Term Plan
The initial recycling measure was passed back in November 2016 and called for all apartment and multifamily dwellings to implement recycling programs for tenants. Landlords in Iowa City with more than four rental units must have a rental permit. By the end of 2018 landlords must provide tenants with the ability to recycle in order to secure their permit and continue renting.
Problems for Renters
The issues tenants face when attempting to recycle is convenience and space. Renters need an easy to access place to stash recyclables until they can bring everything to the designated dumpster or collection point. When these conditions are not met renters are likely to toss items in the trash instead of recycling.
Easy Solution for Property Managers and Landlords
Reusable recycling bags address the problems specific to renters when it comes to recycling. The durable bags are water-resistant, which means food residue or even water from recently washed bottles and cans will stay contained in the bag to minimize messes. The dual handles can be used to hang the bag in a pantry, closet or even a coat rack near the door, so tenants can easily collect items.
The handles allow for comfortable and hands-free carrying of the bag, so renters can make one trip to get rid of their garbage and recyclables. A handle on the bottom of the bag makes it easy to dump the contents in a collection bin. Furthermore, important educational information about the recycling program can easily be printed directly on the bag.
City Available to Help
City and landfill staff in Iowa City are available to help landlords and property managers create effective solutions that work for their properties and tenants. If you have questions about timing, the types of materials that can be recycled or anything else reach out to learn more.
Create Custom Reusable Recycling Bags
Our reusable recycling bags address the issues and simplify the process of recycling for renters. These bags are also completely customizable. Keep the design as is and just submit custom full-color artwork. Include important contact information, the location of recycling collection receptacles or a list of the items that are accepted for recycling. You can also make changes to the design of your reusable recycling bags to ensure the bag best serves your tenants. Learn more about customizing your reusable recycling bags and request a quote!
Tagged