Montreal Bag Ban…Here Is What Your Business Needs to Know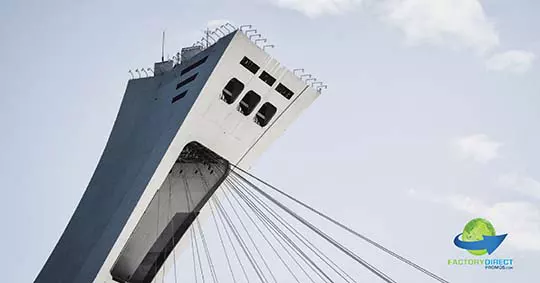 Here's What Your Business Needs to Know About The Montreal Plastic Bag Ban
Disposable plastic bags are now officially banned in Montreal. Several other Canadian cities have implemented plastic bag bans, but Montreal is the first major city in Canada to enact such a law. A bag ban is a major accomplishment for the city and the environment. Like anything, the ban will take some getting used to for both residents and businesses.
Struggle to Ban Bags
Efforts to ban plastic bags in Montreal began several years ago. In 2014 then Mayor Denis Coderre, approached the city council with a suggestion to consider some form of plastic bag bans throughout the city. In 2015 the environmental commission in Montreal recommending the passage of a bag ban. The ban was approved in 2016 and current Mayor Valerie Plante is making good on the efforts of her predecessor.
Details of the Ban
Montreal's bag ban became effective on January 1, 2018. Not much will change at first. The first phase of the ban is to inform and educate consumers about the merits of reusable bags, while also getting retailers on board with what the law entails. Retailers will be expected to use up their inventory of single-use plastic bags during the six-month introductory period. The ban will be enforced starting on June 5, 2018 which just so happens to be World Environment Day.
Violators Face Fines
After June 5, 2018, retailers found to still be handing out disposable plastic bags will be fined $200-$2,000. Subsequent offenders will face fines that range between $300 and $4,000. Unfortunately, retailers can continue to offer plastic bags thicker than 50 microns or paper bags.
Creating a New Normal
Plastic bag bans create a need for reusable grocery bags. Once the introductory phase has passed, retailers will be able to distribute some types of bags, but the emphasis of the ban is to make the switch to reusable bags. Shoppers will need to collect and get into the habit of using reusable bags. It takes time and practice to get into the habit of bringing reusable bags, but this is a completely realistic and viable solution.
Marketing Opportunity
Reusable bags also provide space for businesses to promote their brands. Customizing reusable bags with your brand's marketing information is an affordable way to make customers aware of your business or reinforce your presence and the products or services you provide. Most people can find a use for reusable bags, but in places like Montreal that have plastic bag bans in place, reusable bags are in demand. Many consumers will be happy to get their hands on your custom shopping bag and they will promote your business every time they head to the store.
Let Us Help You Create Your Own Custom Reusable Bags
At Factory Direct Promos we have been helping customers create reusable bags to showcase their brand for over 20 years. During this time we have streamlined the process to save time and money, and we pass this savings along to our customers. Reach out with questions or request a quote and get started creating your custom reusable bags for use in Montreal or anyplace today!
Tagged