Montreal Set to Join The List of Canadian Cities with Plastic Bag Bans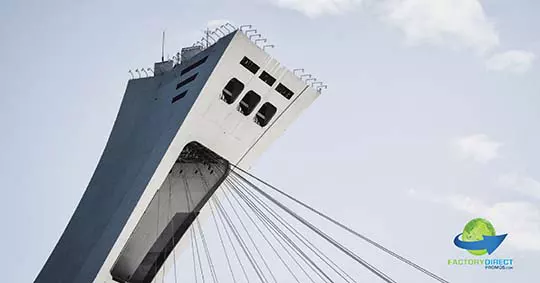 Montreal to Say Au Revoir to Plastic Bags
Montreal plans to ring in the New Year by officially implementing their plastic bag ban. This measure has been many years in the making, but all of the hard work will pay off on January 1, 2018. Residents and officials alike both supported the ban due to the environmental impact of plastic. With no single-use bags available, shoppers will need to turn to reusable bags in order to carry goods home from the store.
Plastic Bag Bans in Canada
Plastic bag bans are not new to Canada. To date, several cities throughout Canada have implemented plastic bag bans of their own. The Wood Buffalo Regional Municipality and Fort McMurray both banned bags in Alberta. In Manitoba, Leaf Rapids, Eriksdale and Thompson have bans. Nain in Newfoundland and Labrador banned plastic bags, as well as Iqaluit which is in the Nunavut territory. In Quebec, Montreal joins Huntingdon, Deux-Montagnes and most recently Brossard that have all banned plastic bags.
Several cities in British Columbia have proposed plastic bag bans of their own. Decisions are pending.
Efforts to Ban Bags in Montreal
Montreal Mayor Denis Coderre first suggested the idea of banning single-use plastic bags in 2014. The city's environmental committee considered the suggestion and recommended banning disposable plastic bags in December 2015. The ban was confirmed in February 2016, and the decision was made to wait almost two years before implementing the ban in order to give retailers and residents time to prepare.
Fine Print of Montreal's Bag Ban
In August of 2016 bylaw 16-051 was passed by the City of Montreal. This measure prevents retailers in the city from distributing single-use plastic bags. The plan is that by eliminating disposable plastic bags there will be less litter and resources can be put to better use.
Plastic Bag Bans Around the World
Plastic bag bans are becoming more and more common all over the world. Several countries have passed plastic bag bans, as well as many cities and counties in the United States. In fact, California made news last year when it became the first statewide plastic bag ban was implemented.
Learn more about the plastic bag ban movement by checking out our bag ban map. We track the movement as different cities, counties and countries work to reduce the use of disposable plastic bags through fees or outright bans. The map is always being updated, so check back often to stay up to date. And please let us know if you know of a location not on the map.
Moving On Without Plastic Bags
Reusable bags are a safe and affordable alternative to single-use plastic bags. Recycled or sustainable materials make them eco-friendly. The durable construction of reusable bags means they can be used again and again.
This longevity is also a great trait if using reusable bags as a promotional product. If you are in Montreal or another city or state with a plastic bag ban or just wanting to benefit from the excellent marketing benefits of custom reusable bags, contact Factory Direct Promos today.
Tagged