3 Ways Trade Show Tote Bags Help With Branding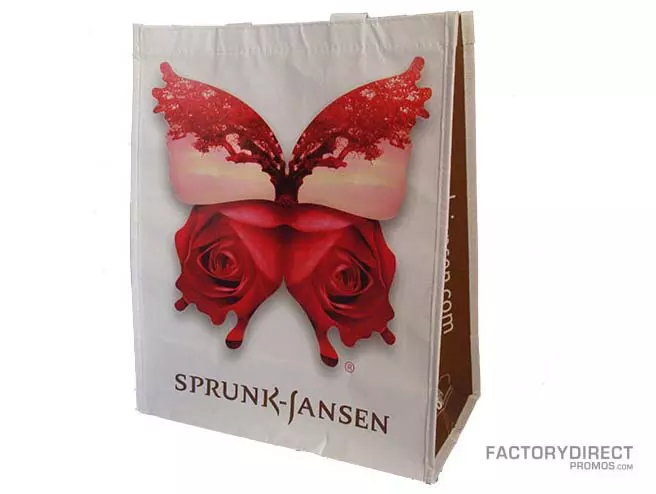 First of All, What Is Branding?
Before we get into the ways that trade show tote bags can help with branding, let's define the term. Entrepreneur defines branding as, "the marketing practice of creating a name, symbol or design that identifies and differentiates a product from other products."
Spreading your brand's messaging in a trade show setting allows you the opportunity to improve the awareness of your brand. Attendees are focused on networking, and your brand can become a significant part of that web by leveraging assets and differentiating your product.
How Do Trade Show Tote Bags Help With Branding?
Promotional products are conversation starters. Trade show tote bags are effective for extending that conversation with current or prospective customers past the trade show like no other promotional products can, and they improve your branding in the process.
Here are 3 ways that trade show tote bags help with branding.
Build on Your Connection with Returning and New Customers


Placing a branded reusable bag in the hands of your customers is particularly valuable because of the variety of ways they can be put to use. Any interaction that takes place with a customer in the process of introducing them to your brand and your promotional products will stay with them. Your brand is more than a logo. If your branding is strong, the tote bag will link to a memorable experience.

Reach Who You Want to Reach


Trade shows provide ample opportunity to boost your brand. Reaching your target audience can be done in a variety of ways. By going the route of promotional products, your tote bag will carry the identity of your brand with it as it continues to provide positive results.

Making impressions after the initial interaction is what sets reusable bags apart from other promotional products and marketing strategies. According to the Advertising Specialty Institute, 31 percent of U.S. consumers own a promotional bag. Reusable bags generate more ad impressions than any other advertising vehicle out there. Placing your logo on a reliable reusable bag that stays in circulation creates impressions, and improves the overall strength of your branding.

Create a Buzz


Creating impressions after the initial interaction is possible because of the qualities that our trade show tote bags are instilled with. Choosing the right eco-friendly material is where the journey starts, but it's the customer's experience with the bag that will create a buzz around your brand. From a branding perspective, a focus on green marketing separates yours from the pack. It's a cause that customers will appreciate and take note of.
Reusable bags are essentially a portable billboard, and your branding grows stronger each time a customer uses it, creating new impressions daily.
Final Thoughts
Trade show bags deliver value to your brand in more ways than one. Reusable bags lead the way amongst other promotional products as far as creating impressions goes, and that matters when you are building your brand and trying to separate it from the competition.
If want to put trade show bags to work at your next trade show or event, contact us to learn how and request a quote!
Tagged