Custom Messenger Bags Help Streamline Office Workers Commute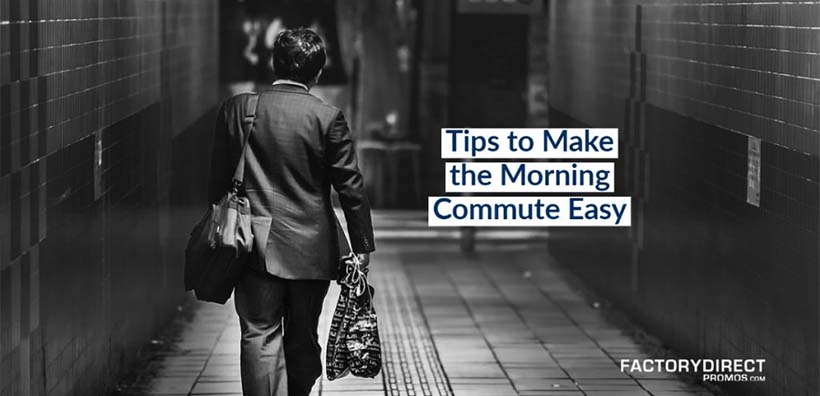 How Promotional Messenger Bags Help
Many workers are heading into the office, or they will be soon enough, so that means the morning commute is back. Getting back into this old routine can be hard, but you can help streamline the process for your customers or your team members by providing the right bag for the job.
Find out how our promotional messenger bags make it easy to stay organized on the go and make this transition as seamless as possible for your team members and customers.
Send the Right Message
Promotional marketing works largely because branded items work like signs. As your customers carry the signs, they give your brand exposure. This is certainly valuable, but the true value of promotional items goes well beyond the message printed on the bag. The item itself matters.
Selecting a useful promotional item shows your customers that you value them and put thought into selecting a useful item. You didn't just select something random, but rather you gave it consideration and chose an item that would appeal to your demographic and serve a purpose. Building a rapport like this is useful and pays off because 83% of customers indicate they are more likely to do business with brands featured on promotional products.
Identify a Need
Whether you are welcoming your team members back to the office or if you want to support your customers, a custom messenger bag is a great way to help. Employees heading to and from work have a lot of stuff. Laptops, notebooks, ID badges, and meals or snacks are just some of the items that employees need to lug around. Promotional messenger bags are intended for this exact purpose and make it easy for team members to carry their gear.
A large main compartment accommodates bigger items, like laptops, folders, and more. Specialized pockets along the front provide space to store everything from keys to sunglasses to a granola bar so items are within reach. An adjustable shoulder strap allows the bag to be carried either over the shoulder or cross-body based on an individual's preference.
Custom Promotional Messenger Bags
Customize the look of the messenger bag by selecting the material and accent colors to coordinate with your corporate identity. Send in your files and we can print your custom artwork on the front flap. Once the messenger bag visually represents your brand it will be a constant reminder of your business.
Whether you give this bag as a welcome back gift to your team members or offer it as a takeaway for customers attending an event, the end result will be the same. The messenger bag will show the people who matter to your business, team members and customers, that you value them. The bags will also promote your business as they are put to use.
Level Up
You can take things a step further in terms of simplifying the morning commute by providing some additional branded gear. Recycled coffee mugs are another way to help your team members or customers master their commute by taking their morning coffee to go. Promotional lunch bags fit inside of the messenger bag for easy carrying. Select similar colors and use the same artwork on all of your branded promotional items to create a cohesive look and consistent messaging.
Promotional Marketing On The Go
For over a decade, we've been helping our customers support their customers through the creation of custom promotional products. These items fulfill a need while also promoting a brand. We work directly with our factory to streamline the process, saving time and money. This allows us to turn items around quickly while also offering low prices. We hold ISO certification which is a testament to our dedication to helping our customers and providing a quality product.
Call us at 866-222-0949 to place your order or get your customized quote quickly online.
Tagged