How to Position Your Trade Show Marketing with Your B2B Buyer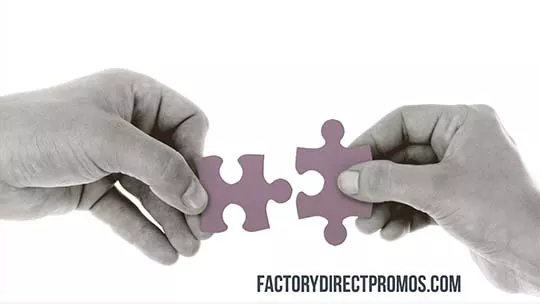 Leverage Your Brand to Make a Lasting Impression
Trade show marketing is an opportunity to connect with B2B buyers and build relationships. Time at a trade show is limited, so you need to make the best use of that time to create a memorable experience for buyers. Takeaways, or branded gifts you give buyers who drop by your booth, are an excellent marketing tool that will ensure a memorable experience for buyers. Custom reusable products that display your branding information are a great way to keep your brand relevant with buyers during and even after the trade show ends.
Face-to-Face Meetings Make Trade Shows Invaluable
The Content Marketing Institute's (CMI) 2017 Benchmarks, Budgets, and Trends report provides lots of great insight into how to reach B2B buyers. One of the more staggering facts uncovered is that 68 percent of B2B marketers leverage in-person events to market their products or services. That's a lot of trade shows and similar events. This makes sense, because a trade show gives buyers and marketers the opportunity to talk things through in person. Questions can be answered and orders can be placed on the spot.
Trade Show Marketing Should Continue to Promote Your Brand After the Show Ends
Meeting buyers in person is a great way to get to know who is buying your product or services, but that is fleeting. You want to keep your brand relevant and memorable, so when buyers need to make purchasing decisions they turn to you. Custom branded products are very effective at keeping your brand relevant with buyers.
From eco friendly coffee mugs to recycled bags the product themselves will provide different functions, but when customized with your marketing info they will all promote your brand. Custom branded promotional products can last for years, and can deliver thousands of impressions during that time.
Elevate Your Trade Show Marketing with Custom Promotional Products
Custom reusable products will continue to work to promote your brand long after a trade show is over, ensuring they deliver a great ROI. To stay top of mind with your trade show marketing with your B2B buyer, ask for a quote on these sought after, trade show messenger bags.
Customizing these bags with your branding will ensure your customers think of your brand every time they see the bag. Reusable bags also make excellent takeaways because when your customers carry them they will put your branding info on display, so these bags can increase the reach of your brand.
Tagged