Plastic Bag Bans Are Sweeping Through Florida. Is Miami Beach Next?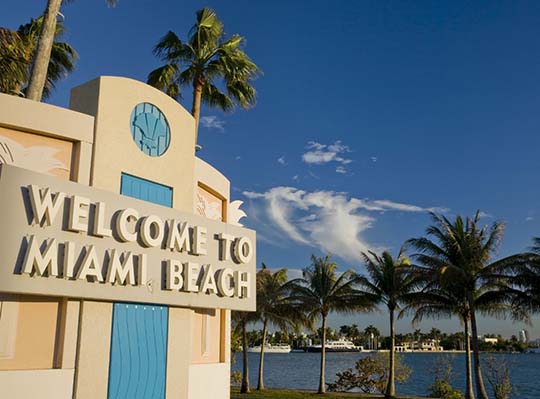 Plastic Bag Bans Sweeping Through Florida
Miami Beach is poised to be the next Florida city to implement their own plastic bag ban. Officials in the City of Miami Beach unanimously passed an ordinance that would prohibit sidewalk cafes from handing out single-use disposable bags. Officials decided to move forward with a ban to reduce the litter that builds up on streets, and in parks, storm drains and waterways.
Environmental Concern is Motivation Behind Ban
Plastic trash is an eyesore, expensive to clean up and can have a devastating impact on the environment. "As a leading municipality in environmental policy, I'm proud we've taken legislative action that is crucial in preserving our 70 miles of coastline and precious ocean waters," expressed City Manager Jimmy L. Morales. "By simply replacing plastic bags with a reusable and biodegradable alternative, we can enhance the wellbeing of our residents and visitors and protect our marine life now and for generations to come."
Disposable Plastic Bags Are Not Easy to Recycle
Disposable plastic bags can be recycled, but seldom are. Most recycling facilities do not accept disposable plastic bags because they are difficult to process. Much time is spent fixing machinery when plastic nags get stuck. For this reason it is also tricky for shoppers to find a location to drop off their disposable plastic bags. These reasons contribute to the litter problem. Miami Beach is hoping that banning plastic bags will reduce trash and help the city reach their recycling goals.
Plastic Bag Bans Movement Spreading Through Florida
The ban in Miami Beach will not move forward until the Third District Court of Appeal rules on another case. This other case is centered around a similar plastic bag ban in Coral Gables. Coral Gables also passed a ban on polystyrene food containers that withstood an appeal.
The Miami Beach City Attorney will file an amicus brief in support of Coral Gables in their litigation as per the direction of the Miami Beach City Commission. A lot of Floridians are following the Coral Gables case, and if their ban stands it is likely many other cities will implement their own plastic bag bans.
Stay Current with Plastic Bag Bans
Plastic bag bans are growing in coastal communities like Miami Beach, throughout the United States and the entire world. You can stay up to date on all of the plastic bag bans by subscribing to our eco-friendly newsletter. If you want to get a visual of the movement check out our plastic bag ban map.