3 Crucial Steps to Create a Strong Green Marketing Campaign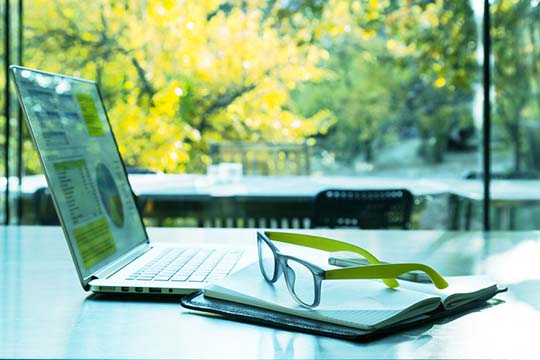 Position Your Brand for Future Success With a Green Marketing Campaign!
Any company can claim to maintain a focus on being eco-friendly, but those claims must be backed up by actions. According to Havas's 2017 Meaningful Brands Report, only 33 percent of North American consumers trust brands. That is a startling number, and it comes in well below the world average of 57 percent.
So, with these statistics in mind, how can your company cement itself in that trusted group and not on the wrong side of the discussion? A well-planned green marketing campaign is one way to take your company to new heights.
Here are three steps to consider when kick-starting a green marketing campaign.
1. Identify Your Purpose
A company that is working to implement a green marketing campaign must ask themselves two important questions:
What do we hope to accomplish?
Will this campaign improve the customer experience?
Consumers are more aware of environmental issues that are suffocating the planet, and their buying interests are shifting toward eco-friendly, sustainable options. According to the Meaningful Brands Report, brands need to understand what matters to people and what they expect from their industry.
One of the best things a brand can do is improve the lifestyle of their customers, and improving the environment is mutually beneficial for all parties. Regardless of what the purpose of your particular green marketing campaign is, the common themes that they share lend themselves to positive outcomes.
2. Determine Goals and Set a Target
A green marketing campaign is similar to any other campaign because of the meticulous planning that's required. Where it separates from other types of campaigns is that it's solely focused on creating a user experience that is sustainable.
Before moving forward, take a step back. Identify the relevant events that are approaching in your industry, as well as the commitments that your company has already made. From here, decide who you are targeting with the campaign and map it out. Here are a few questions to consider when planning your campaign:
At what events will you be showcasing your brand?
Who do you want to reach?
What products will you go with?
Deciding on a product strategy is a crucial step for a green marketing campaign. Lucky for you, it is also the most enjoyable.
3. Select a Product Strategy
When you nail down a plan for your green marketing campaign, it's time to take the next step and build up your eco-friendly inventory. The list of potential eco-friendly promotional products is lengthy, and there are no bad options.
Smaller items like eco pens and lanyards can pack a punch, showing their value to the customer on a day-to-day basis. If you opt to go with reusable bags, there are a variety of eco-friendly materials to choose from. Reusable bags are customizable to fit your marketing needs and can play a role in a customer's life in a number of different ways.
The Bottom Line
At the end of the journey, a green marketing campaign brings benefits for all parties. Customers gain a reliable product, your brand gains exposure with strategic messaging of your choice, and our planet gets a little bit cleaner.
Once you determine your campaign strategy, we can help you design the ideal promotional product for your brand. Contact us today to explore our collection of promotional products and start the journey to providing your customers with a durable and useful item.
Tagged