6 Reusable Bag Materials for a Green Marketing Campaign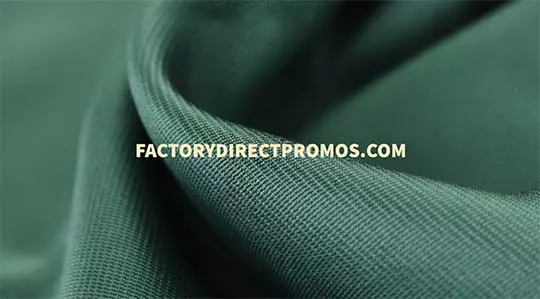 Find the Right Reusable Bag Materials for Your Eco-Friendly Tote Bags and Green Marketing Campaign
The benefits of marketing with eco-friendly tote bags are proven for green marketing campaigns. The material used to construct your custom branded eco-friendly tote bags is relevant, but different types of reusable bag materials have different impacts. It can be hard to understand what the different materials are, and what they have to offer. To help you figure out the materials that are the best fit for your brand, today we break things down.
Woven Polypropylene

Woven polypropylene is made by pressing and stretching recycled plastic into long strings. These thread-like strings are then woven together to make a fabric. Woven polypropylene has a texture more consistent with other woven materials, like cotton. The grid-like pattern created by weaving the strands together is often visible on the reverse side. Woven polypropylene is durable and recyclable.

Non Woven Polypropylene

Non-woven polypropylene is somewhat similar to its woven counterpart. Recycled plastic is pressed and spun into threads. These threads are then pressed and bonded together. The resulting material is durable and flexible. The texture is similar to a duck or canvas fabric. Non woven polypropylene is better suited to full-color screen printing. It is also less expensive compared to woven polypropylene.

Reusable

Eco-friendly tote bags can be made from a variety of materials. The material used to construct a bag is largely what determines if that bag is reusable, but the quality of the construction also plays a part. Any type of bag that is designed to be durable and intended for extended use is reusable. Reusable bags are eco-friendly because they can be used repeatedly, and eliminate the need and use of disposable bags.

Recycled

Recycled reusable bag materials most commonly include plastic and paper. In this case used materials are collected and remanufactured into fabric. This allows for the creation of eco-friendly tote bags since existing materials are repurposed. Recycled reusable bags can be recycled again when they have done their duty, reducing the eco impact of the materials.

Some materials have a limited recyclability. Paper can only be recycled just so many times. Eventually, the fibers become too small to be formed into new paper products. Plastic, on the other hand, can be recycled an infinite number of times.

Biodegradable

Materials that can safely break down are biodegradable. This means that fabric breaks apart at a molecular level into smaller pieces. Typically, in order for a biodegradable fabric to break down the conditions need to be just right. Time and temperature are a determining factor, and it is also necessary for specific types of bacteria to be present.

Biodegrading is essentially a form of decomposition. This is an advantage for promotional bags, because when the bag has fulfilled its usefulness, it can break down and not cause any negative environmental impacts. Paper and other natural fiber materials are typically biodegradable.

Natural Fibers

Plant based fibers, like cotton, bamboo, and jute are natural materials. When the plants are harvested the fibers are processed into thread and woven into fabric which is used to construct bags. Often natural reusable bag materials have a textured, traditional fabric-like look. This is part of the appeal of these fabrics. Natural fiber reusable bag materials can be recycled, and are biodegradable.

Be aware when using cotton based fabrics because not all cotton is grown using green practices. Cotton is a tricky crop to grow, and oftentimes a lot of chemicals are used. This can detract from the green qualities of the material. If using cotton make sure it is organic, or grown without the use of chemicals.
Select the Right Reusable Bag Materials and Place Your Order Today
Different types of reusable bag materials offer different values. Ultimately, all reusable bag materials are green. All of the materials broken down can be used to make great eco-friendly tote bags, but each material performs differently under different circumstances.
Once you find the ideal material for your custom reusable bags, we can help you design the ideal promotional product for your brand. Explore our collection of eco-friendly tote bags to find the style and material that's right for your brand.

Tagged