Are Custom Reusable Bags a Good Way to Market Your Brand?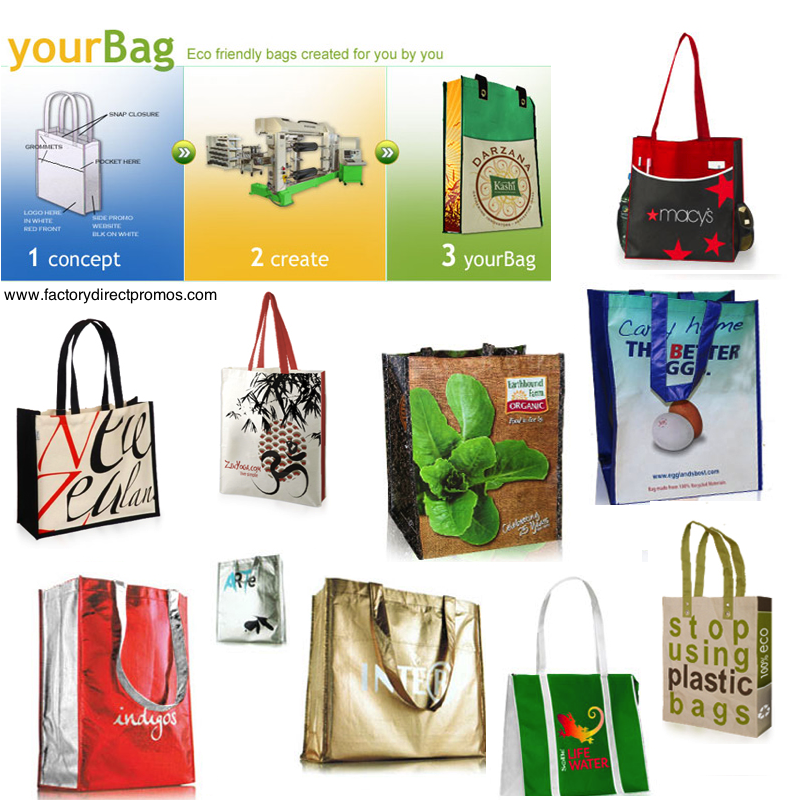 Will Custom Reusable Bags Effectively Market Your Brand?
When marketing your brand you want to select an item that represents your company, fits in with your mission statement, and will give you the best ROI (Return on Investment) right? Well a functional promotional tool like a reusable bag will last for 3-5 years and fill a need for your customers while also getting your brand's info out there. You know who your demographic is and what appeals to them, so creating a custom reusable bag just for them is a great way to reach your customers and prospects for many years providing great ROI.
Classic Reusable Shopping Bags Work for Marketing Almost Every Brand
Reusable shopping bags are the most well-known examples of reusable bags and they are possibly the most versatile. Long handled reusable shopping bags are great for toting goods home from the grocery store or a farmer's market, but they're also handy to bring items to and from work or to lug gear to the gym or even as an overnight bag.  Reusable shopping bags make a great marketing tool because everyone can find a use for them.
A Bag with a Specific Purpose May Be the Way to Go
Messenger style bags are great for carrying a laptop and files to the office. You can really customize these bags by selecting the materials and the colors; think about making the gusset a different color and add pockets to hold a water bottle, keys, pens, a phone and more. The flap closure of a messenger style bag offers a large imprint area that you can use to convey a slogan or another type of branding message.
Drawstring backpacks are growing in popularity and they're incredibly convenient. Like our other reusable bags you can select the material and colors, but think about adding a headphone port, so your customers can listen to music while wearing your branded bag on the go. Reusable drawstring backpacks offering a unique advertising perk as the bag is designed to be worn, your customers will clearly display your marketing message on the center of their back when wearing your custom bag for all to see.
Lunch totes are useful since they reduce the need for single use paper lunch bags. Our reusable lunch bags are insulated so items will stay warm or cold and they are lead free for safety. Custom branded lunch bags are ideal for lunch at work or school. They are also great for bringing a post-workout snack to the gym or keeping a sport drink chilled during a run. You could also go with a larger insulated bag, the size of a cooler, great to transport frozen items home from the store or to bring a cooked dish to a party.
What Works for Your Brand?
Reusable bags are a good marketing fit for every brand – you just need to find the right bag that will appeal to your customers and work for them. The more function you can build into your customized reusable bag the more your customers will be apt to use it and the more exposure your brand will receive. Messenger bags are a great fit for students and folks who work in an office and even for people who routinely travel since they're great carry-on bags, but it may not be ideal for people who work in a restaurant or a warehouse. By studying your demographic and learning what they like (and more importantly dislike) you can great something that they will be excited to use and will help increase your brand exposure for many years to come.
Tagged