3 Marketing Trends You Need to Know for 2014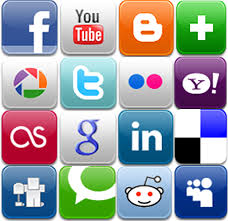 Increase Your Brand Recognition through On Trend Marketing Techniques
The marketing landscape is constantly changing and there are always new ways to reach your customers and get them excited about your brand. You need to make sure to market your brand in a way that reaches your customers while also securing a good return on investment. To help you to this end we've rounded up a few marketing trends for 2014 that will allow you to reach your customers without hurting your bottom line.
Visual Social Media Will Help Your Brand Standout

Social media allows you to have direct, real-time interaction with your customers; you can gain valuable feedback, keep your followers engaged and spread the word about your brand all with a free membership. There is value in text based social media and there will always be a place for this medium, but make sure to use photos, videos and even Internet memes to connect with your followers. Visual imagery is engaging and on a social media platform photos and videos are more apt to be shared across your follower's networks, which can lead to increased brand awareness and sales growth.

Use Google to Wrangle Metrics into an Easy to Access Format

Google makes it easy to analyze all sorts of data, so you can really get to know who is visiting your website and how to tailor the site to fit your customer's needs. Stay in the know with Google Alerts, try out Google Analytics to learn about your demographic, social engagement, what pages on your website get the most views (and probably more important which pages get the least views) and even how many of the folks who visit your site do so on a mobile device. Google offers a whole slew of marketing tools (many of which are free) that can help you target your marketing, so it will be as effective as possible.

When you customize a reusable product, whether it be shopping bags, or stainless-steel water bottles or even pens, with your branding info and get these items into your customer's hands they will take care of marketing your brand for you. By using a product adorned with your branding message or a slogan your customers are endorsing your brand to everyone they encounter from family to coworkers to strangers in line behind them at the supermarket or folks at the gym or anyplace. Eco-friendly reusable products will align with your company's green initiatives and help spread the word about your brand for years to come.
Successful marketing will reinforce your brand with your core customers and help get your brand noticed by potential customers. Through social media you can engage your current customers while also expanding your reach through the networks of your followers. When you use tools offered by Google you can improve the way you communicate with your customers and improve the flow of traffic to your website. Branded eco-friendly promotional products are the least tech savvy item on our list, but they are equally effective and create a more real and tangible presence for your brand. What tried and true marketing techniques do you employ to increase your brand recognition? Do you have suggestions for on-trend marketing methods? Let us know in the comments!
Tagged