Top 10 Corporate Social Responsibility Blogs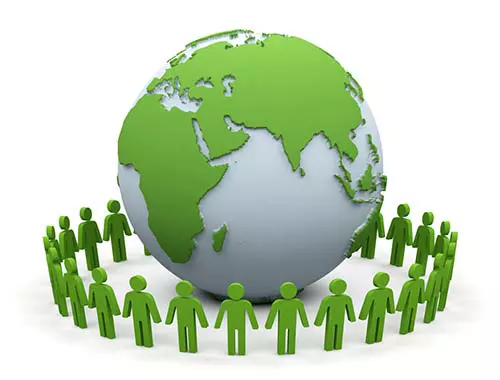 Into Corporate Social Responsibility? These Top 10 CSR Blogs are for You!
Corporate Social Responsibility (CSR) is essentially a business model that features self-regulation. How individual businesses practice CSR can vary.  Some businesses implement legal or ethical standards such as protocols established by third party organizations that regulate resources and/or processes. Other businesses put CSR into play by working to embrace social good and have a positive impact.
No matter how a business goes about practicing CSR, the common theme is to have a positive influence on employees, consumers, the community and the environment. We've searched the Internet for some of the top CSR blogs for you to get some inspiration. Read on for our top 10 list of CSR blogs (in no particular order).
Top 10 CSR Blogs
CSRwire. With a focus on CSR and sustainability CSRwire delivers a lot of useful and insightful information.
Business Respect. This site is a collection of CSR issues and current news and is a great source of information.
The Business Ethics Blog. When CSR and ethics are brought together the result is this astute blog that is the handiwork of Chris MacDonald.
3BL Media. This news distribution and content marketing company focuses on sustainability, community, education and a whole slew of other social and environmental topics.
Corporate and Responsible. With an emphasis on business, nonprofit and government Corporate and Responsible focuses on ethics, CSR and sustainability.
Crane and Matten. The project of two professors, this blog offers insightful perspectives.
CSR-Reporting. Learn more about CSR and CSR reports on this well written blog brought to you by Elaine Cohen.
Triple Pundit. Such a great CSR site and one of my favorites for many years. Their philosophy is based on the triple bottom line – People, Planet & Profit. The TBL argues that economy, environment and society are inseparably related and an understanding of all three is critical to long term profitability.
Ethical Corporation. This site is the online equivalent of the Ethical Corporation magazine and offers up a ton of informative resources.
CSR International. Brought to you by a professor of CSR, Wayne Visser, this blog features a frank and well informed perspective.
What Great CSR Blogs Did We Miss?
Corporate Social Responsibility can mean different things to different businesses, so we really suggest you check out these online resources to learn from the vast experiences of the writers and acquire the knowledge and skills necessary to put these practices to use. Do you have a favorite site that didn't find its way onto our list? Let us know in the comments and help spread the word.
Tagged