3 Ways to Market Your Brand with Seed Paper This Earth Day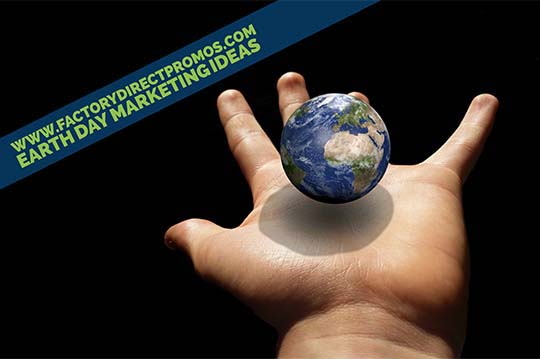 Eco-Friendly Promotional Products Are Incredibly Effective Marketing Tools
Seed paper can be used to create truly unique promotional products that will stick with your customers and leave an impression. Our paper features seeds embedded directly into the stock. This seeds are visible, creating a very textured surface, which in turn makes for an eye-catching and memorable marketing tool. Seed paper can be used for a variety of promotional items and as part of our current eco special if you place an order for any of our seed paper products by April 7 you will receive your order in time for Earth Day. Here are three ways to market your brand with seed paper this Earth Day.
Stay in Touch with Direct Mailers

Direct mailers are a tried and true method to conduct outreach. Send a postcard announcing a new product launch, letting people know your booth number for an upcoming trade show, or to outline your brand's green goals or how you are celebrating Earth Day. In the digital age there is still a place for postcards and other types of mailings. Your customers are likely bombarded with a slew of emails from your competitors and other vendors, so sending out a mailer from time to time will help your brand and message stand out. Sending a mailer made from seed paper will further distinguish your brand and leave a positive impression with your customers.

Make Your Mark with Bookmarks

Seed paper bookmarks can be branded with your info, and even include an Earth Day saying like, "This world is but a canvas to our imagination," by Henry David Thoreau. You can simply place your branded seed paper bookmarks by your register or place one in each order to get your brand and your message noticed.

Grow Your Brand with Seed Paper Pocket Gardens

If you want to maximize the impact of your promotional piece, consider going with a pocket garden. The pocket garden consists of a pocket, or envelope, that can be customized by having your marketing info printed on the front. Inside the envelope you will find a variety of seed papers die cut into different shapes. Each paper contains a different type of seeds, allowing your customers to plant each die-cut shape and enjoy several different types of plants.
There's Still Time to Get Your Order In
These are just three ways you can market your brand with seed paper this Earth Day. There are a variety of ways you can put seed paper to work for your brand. Order by April 7th and get your custom seed paper promotional items in time for Earth Day 2017 marketing! Get Your Quote today!
Tagged