Overcoming 5 Marketing Challenges with Custom Reusable Bags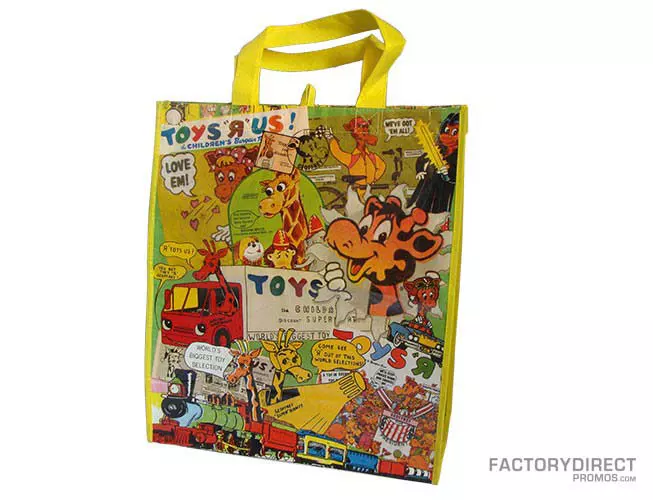 Leap Over Marketing Hurdles by Leveraging Custom Reusable Bags!
Each year brings about new challenges for marketing departments across every industry. While they can shift based on buyer trends and other industry-specific factors, many of these challenges remain consistent from year to year.
The solutions that these challenges demand can be complex and may come with caveats, but with custom reusable bags, you can make progress towards overcoming them.
Let's take a look at some of the common marketing challenges being faced and how custom reusable bags can help.
You Want to Increase Brand Awareness

Whether it's a corporate event, trade show, or even as a token of gratitude for a loyal customer, custom reusable bags could be the perfect promotional item. These bags carry the bulk of their value down the road, as they become part of your customer's daily life.

They are versatile and can reach massive groups of prospects both directly and indirectly. A few potential uses are grocery shopping, going to the gym, or taking a trip to the beach with the family. If your company invests in custom reusable bags that are produced at a high level, they will become a long-lasting conversation piece, spreading the word about your company with each use.

You Want to Enhance Existing Customer Relationships

What better way to show appreciation for your current customers than finding a way to get a custom reusable bag in their hands? Customers crave customization, which is a trend that has become a mainstay in modern marketing. Loyalty is now built through customization, because it shows your customers that they are valued on an individual level. Let them know that their business is important to you, and never stop working to solidify that relationship.

Investing in custom reusable bags is a budget-conscious move that has the potential to provide an effective shortcut to enhancing customer relationships.

You Want to Drive Sales

In a trade show setting, the floor could be crawling with potential customers. Custom reusable bags can turn out to be a strong investment in a trade show setting because they provide value both during and after the trade show. Essentially, the bags serve as mini, walking billboards.

Driving sales starts with driving traffic, and increased brand awareness is the easiest path there. As more of your custom reusable bags go into circulation amongst your target customer base, increased traffic and conversions should follow soon after.

You Want to Launch New Products or Services

With new products or services rolling out, one effective way to create an advertising campaign at an affordable price is through the use of custom reusable bags. Rather than spending money on a large campaign that might come at a high price, custom reusable bags can do most of the work for you, as long as they find their way into the right hands.

Your reusable bag promotion can be paired with an additional benefit to the customer that goes beyond the practical use of the bag. For example, you could link a promotional code on the bag for the new product or service that is being pushed. This provides the customer with an incentive to look deeper into the new product or service, and will ease the burden of rolling out something new, because your customers can spread the word themselves.

You Want to Enter New Markets

The flexibility that customizable products provide allow companies to cater to the needs and desires of their customers – especially new customers in new locations. Maximizing the marketing value of a custom reusable bag calls for it being used to reach markets that previously hadn't been as accessible.

Reusable bags have value to almost everybody. Delivering your company's message with the bags playing the role of messenger is potentially lucrative, with the pros far outweighing the cons. This way, you open up to the possibility of naturally migrating into a new market. Opportunities must be taken advantage of when they arise, and in the case of custom reusable bags, the real opportunity lies in their longevity and permeability.
Final Thoughts
When searching for a promotional product to make an investment in, look no further than custom reusable bags. The potential for driving sales, entering new markets, and increasing brand visibility make them the obvious choice for a company that hopes to leave a lasting impression with potential customers.
Contact us today to learn about the variety of custom bags we offer that can boost marketing performance.
Tagged