How to Get the Most Bang for Your Buck at Your Next Trade Show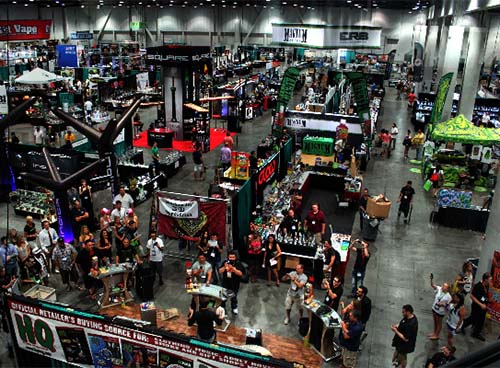 Heading to a Trade Show? Here's How to Get The Most Out of Your Marketing Dollar
Of course you want to spend your trade show marketing budget wisely and when you decide to promote your brand with a custom reusable bag, you are doing just that. Reusable bags are a great fit at trade shows because people can accumulate so many items, from business cards to pens to catalogs to all sorts of gear emblazoned with company's branding, so a bag is a natural fit since it gives people a way to carry everything they pick up.
A reusable bag is also a great fit for your brand since it not only puts your branding message out there, but you are also establishing a rapport with your customers and giving them something useful and helpful by filling their immediate need. A custom branded bag will deliver a fantastic return on your trade show marketing investment.
Go Reusable with Custom Bags
Reusable bags are durable and created to be used again and again. This is great from an eco perspective since they do away with the need for disposable products, and if you opt to go with reusable bags made from recycled or sustainable materials your bag will be even more eco. A reusable bag will fit in with your company's green goals and appeal to clients who strive to go green.
When you choose to customize your bag you can really make it fit in with your branding and work the way your customers need it to work. The more useful and functional a reusable bag is, the more often your customers will use it, and the more often your branded bag is carried around the more exposure your brand will receive.
Create a Buzz with Branded Bags
Bags make a great marketing item at trade shows because they are good to go right away. As soon as you hand a customer a branded bag, they will start promoting your company's brand in a big way. Custom branded bags have a big printing area so you can use large images and fonts to get your message out and when people carry your branded bag, it is like they are carrying a sign or a billboard promoting your company and the products or services you provide. This can be invaluable at a trade show or industry event since reusable bags are hot commodities and when people visiting a trade show walk the floor carrying your custom branded bag they will increase your brand awareness and probably direct people back to your booth since other visitors are bound to ask, "Where is the booth where you got that bag?'
Marketing Lasts Long After the Show is Over
A major perk of utilizing a reusable item to promote your brand is that this item will be getting the word out years after you distribute the custom bags. Depending on use, a reusable bag can last anywhere from 3 to 6 years or even longer. When you place an order there are a lot of factors that dictate the final price per bag like the level of customization and the overall quantity.
A tip to consider is ordering a large quantity. The more bags you order the lower the price per bag, so it may seem counterintuitive to order a ton of bags but take some time to evaluate your needs and determine a realistic number. Typically, the price per bag is relatively inexpensive, and when you consider that you will get years of service from each bag that makes them an even better deal.
Get a Great Return At Your Next Trade Show
Certainly this is just one way to get a great return on your trade show marketing spend, but reusable bags help spread your branding message, meet your eco goals and because they deliver great ROI, they are a phenomenal promotional product at a trade show.
Tagged