Last Call for Earth Day 2017 Promotional Marketing!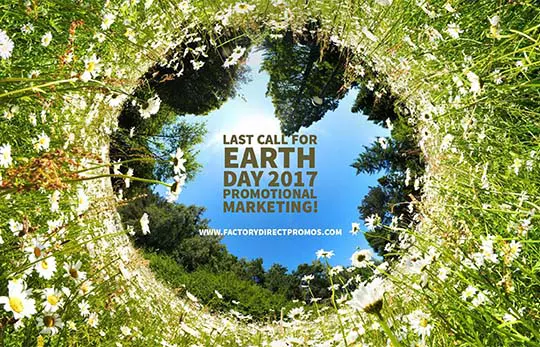 Order Custom Seed Paper Items Now Before It's Too Late for Earth Day Promotional Marketing!
Earth Day is right around the corner and if you are looking for an affordable and engaging promotional too, we are here to help. Get your order in by April 7, on some amazing seed paper products and you can take advantage of 2016 pricing and have your finished items by April 22, Earth Day.
Promotional Marketing with Seed Paper
What sets seed paper apart from other promotional marketing tools is the uniqueness of the material. With seeds embedded in the paper the stock has a tactile surface that will immediately draw your customer's attention. They will want to learn about the paper and along the way they can also learn about your brand. When seed paper is planted either outside, or in a planter, your customers will be engaged with your marketing tool, as well as your brand. This entire experience will stick with your customers.

Make a Statement with Seed Paper Products
Seed paper is versatile. You can use seed paper to create custom branded bookmarks or postcards, in addition to mini gift packs, pocket gardens, and mini planting kits. How ever you choose to market your brand with seed paper it will certainly leave an impression with your customers about your brand. Seed paper promotional items also stay true to your brand's green goals, making them an ideal marketing item to commemorate Earth Day.
Let's Make This Happen
If you are looking for an easy and effective Earth Day promotional marketing idea, this is it! This deal ends tomorrow so fill out a quote request HERE and we will get in touch ASAP and help you design your perfect seed paper promotional item.
Tagged