Why Seed Paper Is a Sure Way to Get Your Brand Noticed
Looking For A Unique Marketing Tool?
Seed paper is a unique marketing tool that stands apart from the pack and is a sure way to get your brand noticed. The paper has a great textural feel and allows your customers to become engaged with your brand in a way no other marketing tool can.
What is Seed Paper?
Seed paper is exactly what it sounds like. It is paper embedded with seeds. The paper comes in a wide array of colors and different types of seeds can be embedded. We offer seed paper embedded with flower seeds and vegetable or herb seeds. You can have a branding message printed on the paper and use it as a customer handout. When the paper has fulfilled its purpose distributing information about your brand and it is covered with soil and kept moist, the seeds will germinate and the plants will sprout giving your customers a living plant to enjoy.
Ways to Use Seed Paper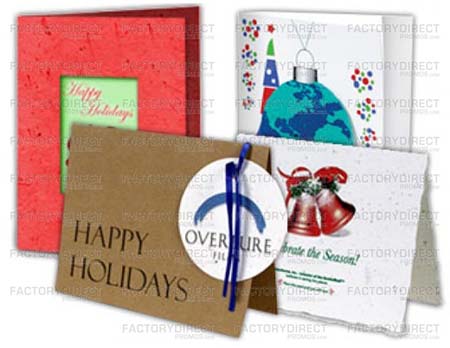 The possibilities to use seed paper for marketing your business are endless. You can use seed paper to create brochures, maybe send your customers a postcard with info about a launch date or a coupon code. The paper can be die-cut into different shapes and included with a bookmark or business card. You can have a marketing message, branding or contact info, coupon codes or other info printed on seed paper.
Simply send us your files and we can print your info on your seed paper, or you can order blank paper and print the paper yourself – seed paper can be used in most printers; although it is worth noting that due to the texture and irregularities in the surface of the paper this can impact the printing and pretty much ensures each piece will look slightly different.
Seed paper is just so different from every other marketing item out there and the complete uniqueness of it is sure to get your brand some attention. From mailers and cards to catalog inserts to trade show handouts there are so many ways you can use seed paper, and the eco-friendly qualities send a statement about your brand's eco stance.
Do you have questions or need more info? Get in touch and we'd love to help you out. Have you used seed paper as a marketing tool? If so, feel free to share your ideas and suggestions in the comments!
Tagged