8 Ways to Empower Employees to Work Greener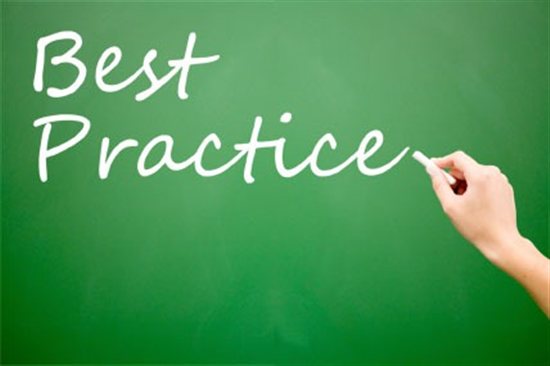 Help Employees Go Green at Work
When a company wants to make greener, socially, and environmentally responsible decisions it really takes a team effort to implement these initiatives and continue to move forward and find new ways to improve sustainability. It is a great help to have all levels of your staff on board with your company's green goals and processes. Here are eight ways you can empower and engage your staff to do just that.
8 Ways to Empower Employees to Work Greener
Promote Employee Education

Find ways to inform your staff of potential environmental dangers and the importance of implementing green decisions into your operations. Also educate employees about why the solutions used are a good fit. When people are informed they will be more aware and interested and likely to promote the cause.

Open Up The Lines of Communication

Let your staff know that you want their input and suggestions. When employees know they are being listened to, they will take ownership and be more involved. Create a form employees can fill out with ideas or designate one staff member to whom coworkers should email their suggestions. Let people know that you are not just looking for ideas to go green, but also how to implement those green practices. Employees are the ones who are going to have to make these changes happen on a daily bases, so getting them involved will help make them feel like part of the team.

Make it Clear that Environmental Responsibility Needs to Be Worked Into All Decisions

Whenever a decision is made or a process implemented, think about the environmental impact and if there is any way to make the decision or process greener? Placing a high priority on the greenness of all decisions will get your staff always thinking and looking for ways to work greener.

Make Environmental Responsibility Part of All Major HR Practice

During new employee orientation, teach staff about making green choices and explain the importance of green decisions at work. Educate people about environmental responsibility and green choices and demonstrate how to execute it. Make environmental responsibility part of the employee evaluation process and offer training on the topic.

Recruit Green Staff

Evaluate potential candidates on their green practices, involvement and ambition. Modify your HR tools to ensure that you find, screen, and hire employees who are willing to engage in green practices.

Hold All Staff (including management) to The Same Rules and Standards

Ensure managers implement green thinking into the decisions they make and encourage critical thinking about green responsibility with their staff. When managers are engaged, they will get their staff involved and excited about going green and create a culture of environmental responsibility.

Acknowledge Green Achievements and Give Credit Where Credit is Due

When someone has a great idea (like offering up reusable bottles and eco-friendly bags to employees) and finds a way to go greener at work, make sure their contributions are acknowledged and appreciated. A mention at a staff meeting or in a company newsletter will show your gratitude to the entire company.

Evaluate Your Green Progress

Ask your employees to rate the company on green decisions and practices. Show your staff that you are listening and you take their feedback seriously by implementing better practices and suggestions based on their feedback.
It is pivotal that your staff is supported and recognized in order to create a positive work environment that is happy and productive. When employees are engaged, they are more aware and concerned and not only will they do a better job, but they will also help your bottom line along with the environment. Implementing some or all of these practices will get your staff tuned in and working towards the same common goals.
Have you implemented green practices at work? How did you do it?
Photos
www.nowtowowhygiene.com (green hands)
www.blogs.technet.com (best practices)
Tagged