Expand Your Brand's Reach with Eco-Friendly Promotional Products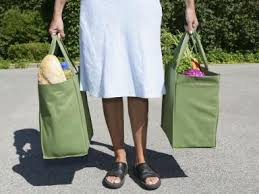 Here's An Easy Way to Expand Your Brand's Reach with Eco-Friendly, Promotional Products
Eco-friendly, reusable promotional products are designed with the purpose to be used over and over again. So when you decide to market your brand with a reusable, eco-friendly item, your brand will get repeated exposure to your target market. Plus, your customers and prospects will be using your branded, eco-friendly promotional product for literally years to come and they will expand your brand's reach in the process.
Different Reusable Products Have Different Lifecycles
Each reusable promotional product has its own lifespan but typically you will get years of eco-friendly and effective marketing from a customized reusable item. Reusable water bottles and travel mugs can last for 10 years or more. Reusable bags and eco lanyards tend to last 3–6 years and branded pens made from eco-friendly materials normally deliver about 2 years of dependable use.
How often the product is used and how it is cared for impact how long it holds up. For instance if your give a customer a reusable grocery bag and they use it once a week, that promotional bag should last many years. On the other hand, if they use it every day it may only be useful for a couple of years and if they use it less frequently, that same reusable bag may last in excess of 6 years.
Well made, eco-friendly, reusable promotional products stand up to the test of time and deliver dependable results your customers can count on. This reliability will certainly help your customers spread your branding message, but it will also allow your customers to build a relationship with your brand and keep you in their sights.
Put Custom Branded Products to Work for Your Company
Longevity gained from marketing with eco-friendly reusable promotional products means your customers will use your custom branded product for years. They will expand the reach of your marketing message each and every time they grab for and use your custom, eco-friendly promotional product.
Ultimately, the longer your custom promotional product lasts, the more exposure it will give your brand, so choosing a promotional item that appeals to your customers will ensure it is something they want to use.
If your brand appeals to runners, a custom branded water bottle is a great marketing tool to reach this specific group right? But if your brand appeals more to business types, a custom flash drive or messenger bag may be a better fit.
Get the Word Out with Custom Reusable Promotional Items
It is also very likely that your loyal customers have relatives, friend or coworkers who are also part of your demographic, so when they use an eco-friendly, promotional item that bears your branding, they are reinforcing your marketing statement with other customers and getting the word out to potential customers.
Durable construction and functional items allow you to expand your brand's reach through marketing with eco-friendly promotional products. Select the product that will appeal to your customer base and let the durable, eco-friendly marketing item do the rest.
Of course, please feel free to reach out to me directly or to any of our sales assistants at Factory Direct Promos about choosing the perfect eco-friendly promotional product to expand your brand's reach.
Tagged