4 Images That Will Make You Ditch Plastic Bags and #GoReusableNow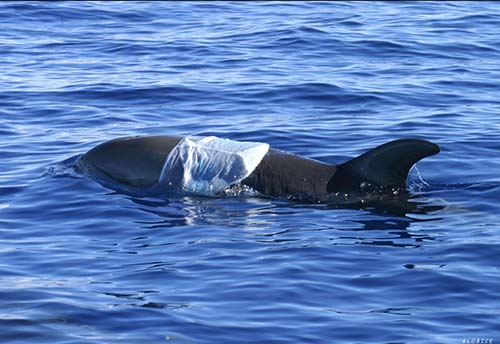 Isn't It Time To Make The Commitment to #GoReusableNow?
Reusable products are handy and convenient, but one of the main perks of reusable products is that they do away with the need for disposable products, like single-use grocery bags. Disposable products like single-use plastic bags are a problem because they typically either end up in a landfill never fully breaking down and possibly entering our water supply, or as litter that has a detrimental impact on our oceans and our wildlife. A small percentage of the single-use plastic items used are recycled, but as we have written about in the past, this percentage is fairly low. There are a lot of reasons to #GoReusableNow, but we've rounded up some images that may be tough to look at, yet they illustrate the need to kick our disposable habits and switch to reusable products when possible.
Animals Tangled in Plastic Cannot Protect Themselves
Trash is always a danger to animals since it can be mistaken for food or an animal can be tangled in it, but when garbage ends up in the water it is potentially more dangerous. This image of a sea otter stuck in a disposable plastic bag shows how easy it is for a marine animal to become tangled in a trash.This particular sea otter pup is lucky that its mother is on hand to help remove the bag, but lots of animals are not so fortunate. Floating plastic bags can resemble jelly fish, which is a food source for many sea animals, or it can be difficult to spot. Either way, when plastic garbage ends up in the ocean it is a serious hazard.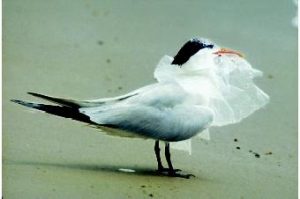 It's Easy to Help Consumers Make the Switch to Reusable Products
You may find the photos in this post alarming and unsettling because they show some of the horrible consequences of using single-use plastic shopping bags, but you can change that feeling.
If you #GoReusableNow you can change the world for the better by doing your part to eliminate single-use trash and the resulting harm these items cause.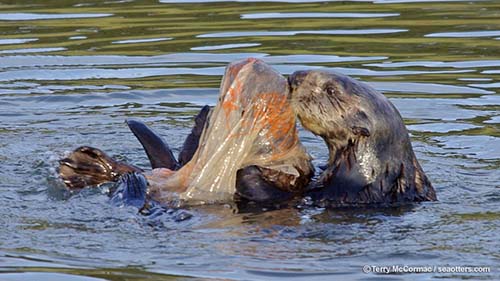 Doing Our Part to Green Consumers…Join Us
You may have noticed that here at Factory Direct Promos we don't offer quantities of less than 250 on any of our reusable bags. That's because our focus is on reaching businesses to sell in bulk to help consumers go green. When our reusable bags reach thousands of companies, they green millions of consumers, and that's how change begins. If you are interested in creating a custom, enviro-friendly reusable bag to market your brand and green consumers at the same time, contact us to get started.