Join with Factory Direct Promos to Support the Wounded Warrior Project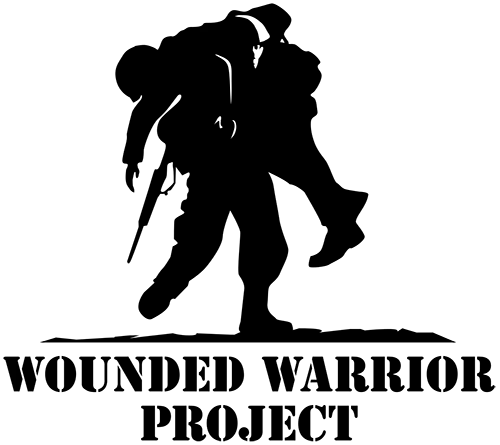 Join with Factory Direct Promos to Support Our Wounded Warriors
Typically, the objective to customizing reusable gear with your logo is to promote your brand and help the planet by eliminating the need and use of disposable products. These are great reasons to utilize reusable promotional products, but now through the end of the year we have an even better reason why you should emblazon select reusable items with your marketing info. For every BIC Graphic product ordered through the end of the year, $2 will be donated to the Wounded Warrior Project (WWP).
Reusable Products Put Your Branding Info In Front of Your Customers
We carry a wide variety of eco friendly notepads, pens and other items that you can have customized with your branding information and support our heroes. Every time your customers reach for your branded pen or jot a note on a notepad with your marketing info they will be reminded of your brand and the products or services you provide. This constant reminder will keep your brand relevant with your customers and even spread your brand awareness to others and increase your marketing reach.
Many items are eco-friendly given that the plastic pens and the paper notepads can both be recycled when they fulfill their usefulness, so you can get the word out about your brand without harming the environment. Many customers take environmental causes very seriously, so the materials you use need to not only accomplish the goal of promoting your brand, but they also send the message that your company is aware of your environmental impact and you are cognizant of the effect your brand has on the environment.
Help a Worthwhile Cause
The mission of the Wounded Warrior Project is simple: to honor and empower Wounded Warriors. Our service members are dedicated and brave and they put themselves in harm's way in order to protect American citizens and our ideals. This is an incredible sacrifice and that sacrifice is compounded by the fact that many service members sustain injuries while serving.
WWP identified this issue and decided something needed to be done. Through various programs and services, WWP raises awareness and works with service members to give them the backing and skills they need to mentally, physically and financially return to civilian life. The Wounded Warrior Project does amazing work and any support they can receive to help them do this work will be put to good and efficient use.
Let's Make This Happen
Want to do your part to help WWP? Request your quote on any qualifying product HERE by December 31, 2015 and $2 will be given to this group. Reusable products deliver a great return on your investment and are proven to effectively spread your branding message. Coupled with the recyclability of the materials and the minimized environmental impact reusable products are a smart and effective way to promote your brand.
If you have questions about the qualifying products, how to customize items or if you need a quote get in touch and we can help you out! Make sure to place your order by the end of the year, so money will be donated to this completely worthwhile cause and Wounded Warriors will get the help and support they need.
Tagged