Promotional Marketing Trend Alert for Hotels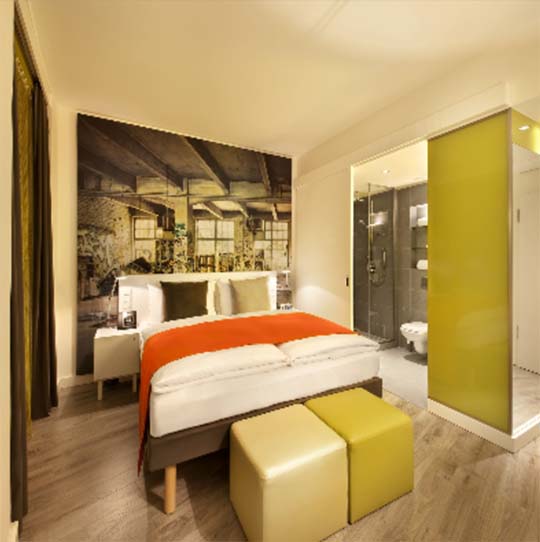 Custom Reusable Bags Are an Effective, Eco-Friendly Way to Promote Your Hotel
Last week I had the pleasure of heading to BizBash Florida in Fort Lauderdale with our SBS Brand's CEO, Bill English, and our Factory Direct Promos' Operation's Manager, Beth Wilkerson. The show was quite a promotional marketing experience as you can imagine.
From donut filled specialty sandwiches made right before your eyes with blowtorches and singing chefs, to more people on stilts doing seemingly impossible feats than I had ever seen in one place before, the gathering of event planners and vendors was truly a blast.
How Hotels Are Successfully Using Promotional Marketing Tools
As Beth and I were talking to various vendors, we came across a line of boutique hotels that provides a custom reusable bag for all of their guests. We chatted with them for a while about what a great promotional marketing tool and relationship builder reusable shopping bags are for hotels, and offered up a few tips and ideas we had on their reusable bags.
As we walked away from their booth, Beth mentioned to me that one of our hotels in Hawaii has started almost doubling their orders for their custom reusable bags. We are working with more hotels than ever before because they realize how effective and inexpensive it is to market their properties with something as simple as bags. If you are in charge of promotional marketing for a hotel and you are not using custom reusable shopping bags, this trend is too good to pass up.
Why You Should Put Custom Reusable Bags to Work for Your Hotel
Custom reusable bags make great promotional marketing tools for a variety of reasons. First, the simple act of giving a gift of something useful to your traveling guests, creates a bond and positive feeling about your brand that will pay off for years. Next, reusable bags replace the need and use for disposable bags and they are made from recycled or sustainable materials; making them eco-friendly. Green marketing items like reusable bags, align with your brand's environmental goals, show your commitment to sustainability, and helps endear your brand with your customers.
The reusable nature means your customers can carry and use your branded bag for many years, giving you a great ROI. Each time your customers use your custom branded bag, they will remember the memories made at your property , but they also put your hotel on display to your prospects. Promotional items work like a sign your customers can carry to offer an endorsement for your brand.
How to Get Custom Reusable Bags In Your Customer's Hands
There are lots of ways to distribute your custom reusable bags to your guests. You can leave one on the bed, or sell them in your shops, hand them out in your restaurants for take-out and to-go items, or offer them with items sold in the spa. You can also use them at any expos or community events.
Think outside of the box with your design and remember the sky's the limit. Employ the latest promotional marketing trends to create a reusable bag that is unique to your brand and appeals to your guests. Full color bags are my personal favorite but think about what would be most helpful to your guests.
If you are a beach resort, design an insulated bag to carry to the beach or a promotional cooler bag for hot or cold items for bike rides and picnics. If you operate a spa on property, we can even create custom makeup bags for you, fully customized with your branding.
We Are Here to Help
After more than 20 years manufacturing custom reusable bags, we have learned how to make the process easy and cost effective for you. Feel free to request our catalog or fill out a quote request to get started building and strengthening relationships with your customers, while turning them into walking billboards for your hotel.
Tagged