Plastic Bag Ban in Coral Gables Becomes First in Florida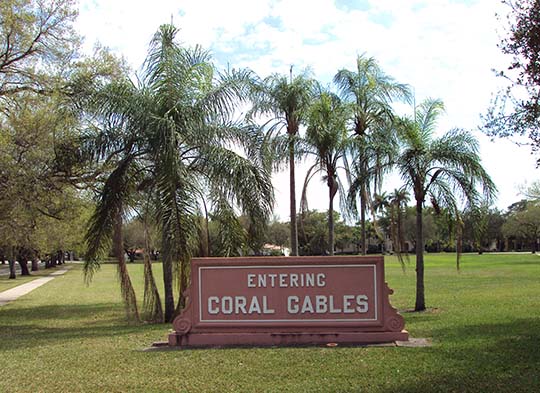 Coral Gables Plastic Bag Ban Paves the Way for Other Florida Cities!
In an unanimous vote Coral Gables' Commissioners approved a disposable plastic bag ban. Retailers will have a year to implement the plastic bag ban. After that time violators will be fined. Retailers are allowed to provide reusable compostable or paper bags for free or for a fee at their choosing. Enforcement of the ban and fines are effective immediately for special events.
The passing of this law is positive news for Palm Beach County, Jacksonville Beach and the Florida Keys as all areas in Florida trying to implement bans of their own.
Coral Gables Working to Clean Up Their Community
A law in Florida prevents local governments from implementing measures to regulate single-use plastic bags. The City Attorney in Coral Gables is confident their plastic bag ban will stand. The City previously implemented a ban of Styrofoam containers which withstood a lawsuit. The Styrofoam container lawsuit ruling is currently being appealed. The ban remains in place during the appeal process.
Plastic Bag Ban Movement Growing in Florida
Several cities and municipalities across the state have been keeping on eye on this plastic bag ban in Coral Gables. From northern Florida to the Keys there is interest in banning plastic bags. Many other cities felt the path to banning plastic bags was to overturn the law banning bans. Now that Coral Gables has passed their plastic bag ban it will be interesting to see what happens to the state law, and what actions other cities take.
Learn About the Bag Ban Movement
We are so thrilled to add Coral Gables to our bag ban map! We have been tracking the movement for a long time, and it's really exciting to see the movement begin to pick up right in our backyard.
If you want to learn more about bag bans please check out our map. This interactive tool features pins indicating where there are currently bans or fees, and where bans have failed. If you know about any locations missing from our map let us know! If you are thinking about starting a plastic bag ban in your hometown here's what you need to know to get started.
No matter what the laws are in your area on plastic bags, now is the time to market greener with custom reusable bags. Request our catalog or contact us today to get started creating a one-of-a-kind reusable bag that will work to market your brand.