Florida Plastic Bag Bans and The Florida Keys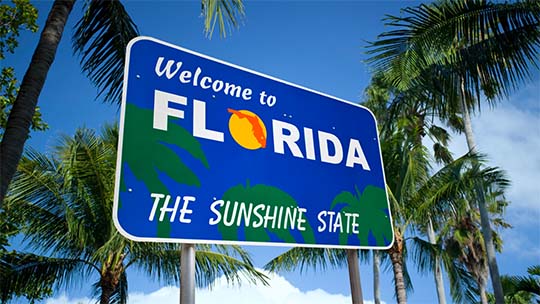 Movement to Ban Plastic Bags in Florida Gaining Support
For almost a decade it has been illegal for cities and counties in Florida to pass laws regulating disposable plastic bags. Efforts around plastic bag bans have continued to grow throughout the state. South Florida is definitely a hot bed for bag ban support.
The Florida Keys Are Working to Ditch Plastic and Go Reusable
Grass root efforts in Key West are coming together as several groups, including the City of Key West, GLEE, and the Florida Department of Health in Monroe County are working with students to help folks to #GoReusableNow. Bag bans are proven effective at reducing the environmental impact of plastic bags, but people can still kick their plastic habit without a ban.
The work being done in Key West is trying to encourage people to switch to reusable bags by choice, even if there isn't a ban. This is not the first time students in Florida have encouraged adults to stop using disposable plastic bags.
Background of Plastic Bag Bans in Florida
In 2008 the Florida legislature passed a law that made it illegal for municipalities to pass plastic bag bans or laws levying fees on disposable bags. Many Florida communities have opposed this law.
For three straight years a grassroots effort based out of Monroe County, which includes the Keys and part of the Everglades National Park, has proposed a pilot bag ban program. This program would allow coastal communities with fewer than 100,000 residents to pass a temporary bag ban that would last for 2.5 years. At the end of the pilot ban the impact of ban on the community and the environment would be evaluated, and next steps determined from there.
The bill for the pilot program has failed to pass each time it has been introduced.  The most recent state senate bill did not even make it into the house.
Coral Gables Passes Plastic Bag Ban
Coral Gables has been leading the charge when it comes to Florida plastic bag bans. In May of this year a bag ban was passed, making Coral Gables the first city in Florida to enact a ban. The law becomes effective in May 2018.
Many of the other local governments that are considering bans are waiting for the pilot program proposed by Monroe County to become official before they attempt to implement their own plastic bag bans.
Position Your Brand to Support Communities with Plastic Bag Bans
We will keep you updated on any movement on plastic bag bans in Florida and all over the world. In the meantime, learn how your business can market greener with reusable bags.