Pennsylvania Governor Says No to Ban on Plastic Bag Bans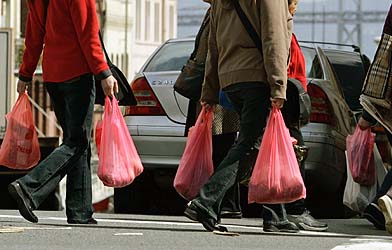 Pennsylvania House Bill 1072 Banning Bag Bans is Vetoed by Governor
The state of Pennsylvania has wrestled with plastic bag legislation for several years. As plastic bag bans have increased across the country, it just seemed that Pennsylvania could not seem to pass their own laws around bags. Luckily, that trend continued after the Governor vetoed House Bill 1071. This bill was written to prevent local municipalities from passing laws to regulate bags. This means towns, cities, and counties in Pennsylvania would not have been able to pass plastic bag bans.
Pennsylvania State Law Restricts Local Governments
Many who opposed the bill banning plastic bag bans, argued that it was taking power away from local governments. Local officials are in close contact with their constituents and they understand what people want. This puts them in a position to pass laws that people support and want.
A statewide ban on bag bans may prevent local governments from doing what they know their constituents want. By vetoing House Bill 1071 local governments are still able to pass, or not pass, laws that they feel best serve their communities.
Plastic Bag Bans Continue to Grow
The movement to ban plastic bags has continued to grow. More and more people are seeing the value to reducing the use of disposable plastic bags. Single-use plastic bags harm the environment are made using nonrenewable resources.
Moving away from disposable plastic bags, helps to reverse the negative impact these bags cause and gets people using reusable bags. Reusable shopping bags also create a very viable green marketing opportunity. Brands are able to support their green goals, help the planet, and get the word out about their brand.
Pennsylvania Moving Forward
We applaud Governor Wolfe on his stand against bans on plastic bag bans. This law was not a good fit at the statewide level, and by vetoing this bill local officials are able to do what they were elected to do. We will continue to work to be your first stop for news on bag bans throughout the country and the world. This movement cannot be stopped. Join us by using the form to the left of this post and sign up for our Green News.