St. Petersburg, Florida Plastic Bag Ban Faces Opposition from Retailers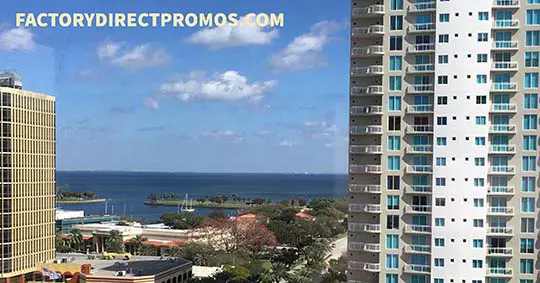 Plastic Bag Bans Are a Concern in the Sunshine State
Plastic bag bans may be spreading throughout Florida as St. Petersburg officials decide to move forward with a ban. In a 3-1 vote, St. Pete's environmental committee voted in favor of drafting a ban. Many supporters cite environmental concern as reason enough to ban disposable plastic bags in favor of custom reusable bags. Others, including the Florida Retail Federation, are not sure a ban is the best course of action.
History of Plastic Bag Ban Bans in Florida
A judge in Florida recently ruled that a 2008 state law preventing municipalities from passing single-use plastic bag bans is unconstitutional. The case is being appealed. The initial law banned cities from passing bag bans, and left it to state lawmakers to make a decision pending the advice from the Florida Department of Environmental Protection. That advice came in 2010, but state lawmakers never acted.
Future of Plastic Bag Bans Uncertain
If St. Petersburg passes a bag ban, it is anticipated the Florida Retail Federation will challenge the measure. For now everyone is keeping an eye on Coral Gables. Like St. Pete, Coral Gables is a coastal city, and earlier this year officials there passed the first plastic bag ban in Florida.
Prior to the bag ban, Coral Gables passed a ban on Styrofoam containers, which was contested. A judge ruled in Coral Gables favor and the Styrofoam ban survived. It is thought that this series of events will play out again regarding the plastic bag ban.
Opposition to the Proposed Bans
Retailers have expressed concern about the difficulty and expense of complying with various plastic bag bans spread out over the state. Banning plastic bags can be a big change, and it will require some getting used to, but it is not an impossible task. Florida retailers can take the opportunity to come to the table as was the case when California retailers supported plastic bag bans.
The lone vote against the ban in St. Petersburg came from City Council member Ed Montanari. Council member Montanari stated that he is opposed to the ban because he is concerned about the financial impact should the ban pass and be challenged. If the Florida Retail Federation were to take St. Petersburg to court over their ban, it would tie up city's legal resources and cost money.
Council member Montanari feels the best course would be to wait and see how things play out in Coral Gables before making a decision. He also believes an incentive based approach to encourage shoppers to stop using disposable plastic bags is a better idea than an outright ban.
Big Changes May Be Coming to Florida
There is a lot of support for plastic bag bans in Florida, and if things go well in Coral Gables and St. Pete, there will likely be a lot of cities following in their footsteps. Following plastic bag bans is second nature for us. We maintain an interactive plastic bag bans map that shares the success and near missing in the plastic bag ban movement.
If you want to stay in the know sign up for our newsletter to get updates on the St. Petersburg bag ban and plastic bag bans all over the world.
Tagged