How to Buy the Best Reusable Shopping Bags for Your Organization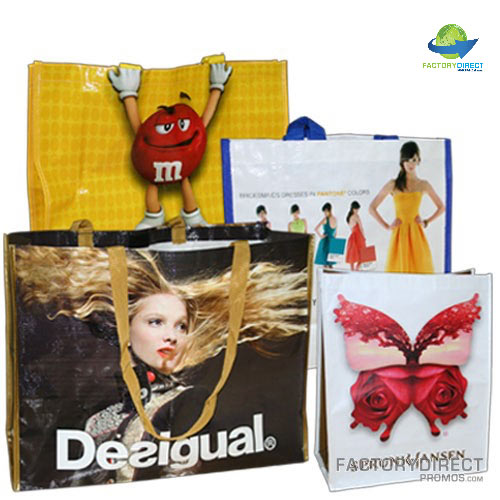 Curated Reusable Shopping Bags Deliver Results
If you are searching for the best reusable shopping bags, you're at the right place. Reusable shopping bags are a great way to connect with your customers and promote your business. But what constitutes the best reusable shopping bags for one organization, will not be the best for yours.
We understand that every customer or prospect you have has an individual need for a reusable shopping bag. Filling that need will create the best reusable shopping bags for your organization's customers and prospects.
Here is how to buy the best reusable shopping bags for your organization.
Get to Know Your Customers
Reusable shopping bags are only effective promotional products if your customers use them.
The best way to ensure your customers use your branded bags is to design a bag that is useful and appeals to your customers.
You already know a lot about your customers, so take what you know and use this knowledge to create the perfect reusable bag for your demographic.
Reusable Bags for Men
Are your prospects men? Consider creating special reusable bags that men will feel comfortable carrying.
The right reusable bags need to serve a purpose and have a function. The look of the bag also matters. The bags should feature materials and colors that align with your branding and current trends.
Bags for Busy Shoppers
Are your prospects always on the go? Reusable shopping bags that fold into themselves are the perfect solution.
The compact size of these folding totes makes it easy for your customers to slip these bags into a purse or shoulder bag, a desk drawer, glove compartment, or any place where it is handy to stash a reusable bag or two just in case.
Law Abiding Bags
Do your customers live in an area impacted by a single-use plastic bag ban?
With more and more cities, counties, and even states passing disposable plastic bags bans there is an increased need for reusable shopping bags.
Green Marketing
Reusable shopping bags are eco-friendly because they reduce the use of single-use plastic bags.
We make it easy to up the green factor of your custom reusable bags by offering bags made from recycled or sustainable content.
If going green matters to your customers, then it's important that your brand helps your customers go green.
Bags Built to Last
Reusable bags represent your brand and speak directly to your customers on behalf of your business. Make sure part of the message your custom reusable shopping bags relay covers your commitment to your customers.
Certified reusable bags are an investment that provides value to both your customers and your business. High-quality, long-lasting reusable shopping bags that your customers can count on are sure to get lots of use.
Don't Wait, Let's Create Your Best Reusable Shopping Bags!
Your customers have a need for reusable shopping bags and we have lots of experience creating custom bags.
We can help you design unique bags that effectively market your business while also helping build the relationship between your brand and your customers.
We have been doing this for more than a decade and during this time we have learned how to streamline the process to save you time and money.
Learn more about Factory Direct Promos and get your quick quote on eco-friendly and safe reusable shopping bags.
Tagged